End 2022 in style with SLLIS Winter Spirit week from 12/12 through 12/16!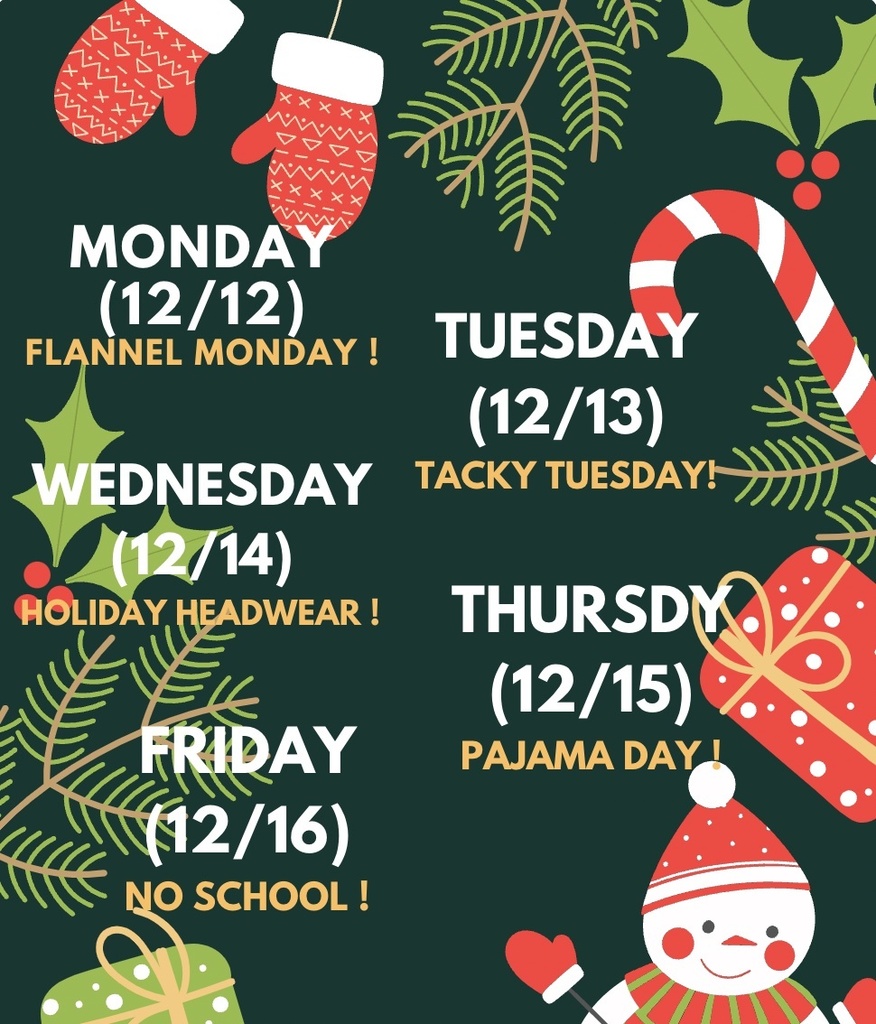 The first SLLIS school store of the year is now open! The proceeds over cost of each item sold goes straight to the SLLIS PTO! Shop at
https://gogearup.io/stlouis-lis22
Each school store will be limited time only and will honor holidays and celebrations of Chinese, French, and Spanish speaking cultures. This season, be sure to check out our Chinese New Year tee shirt! The store is open for orders until December 15 at noon.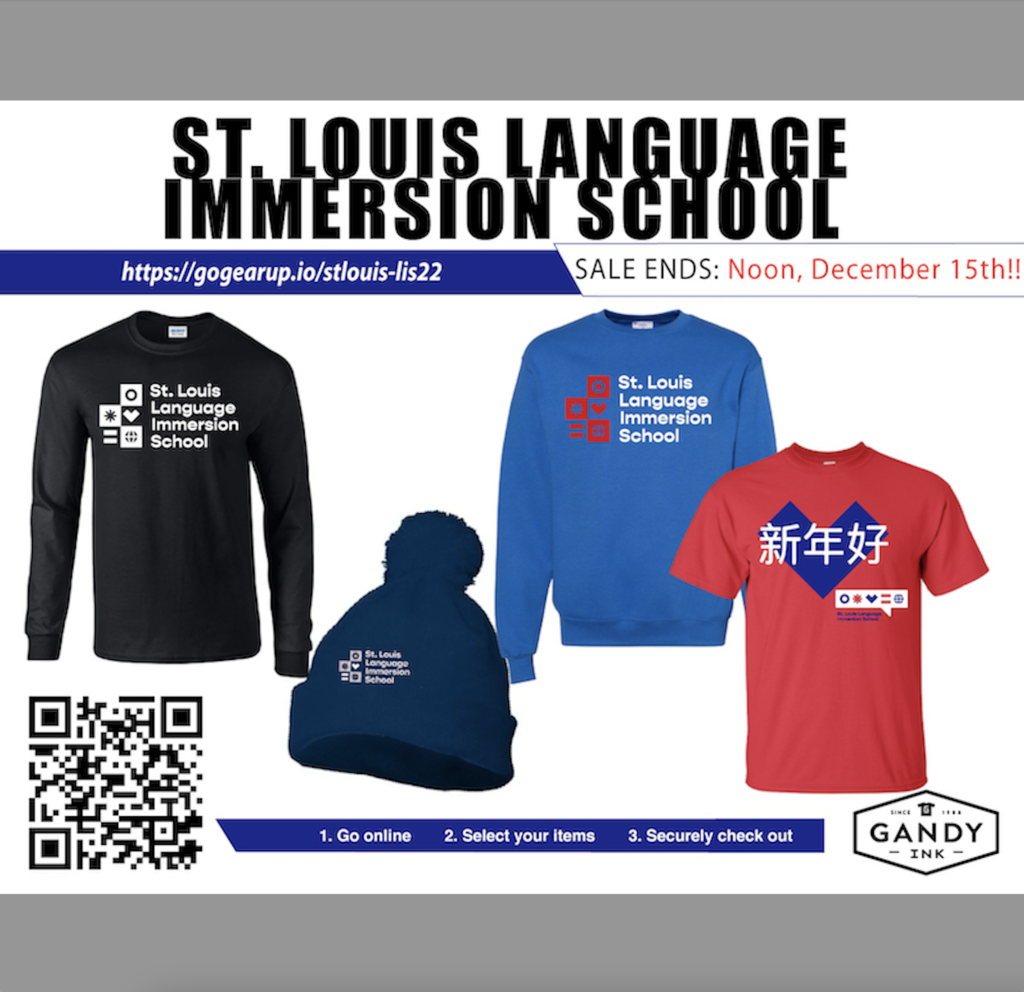 SLLIS sends our thanks to Delta Dental of Missouri for becoming a SLLIS donor! Their support for our student athletes helped fund the new sports uniforms and they are doing great things for dental health! Thank you, Delta Dental of Missouri!


The new and improved SLLIS.org is here! Check out the latest news, including SLLIS's latest PRiME growth score, on our new homepage!
www.sllis.org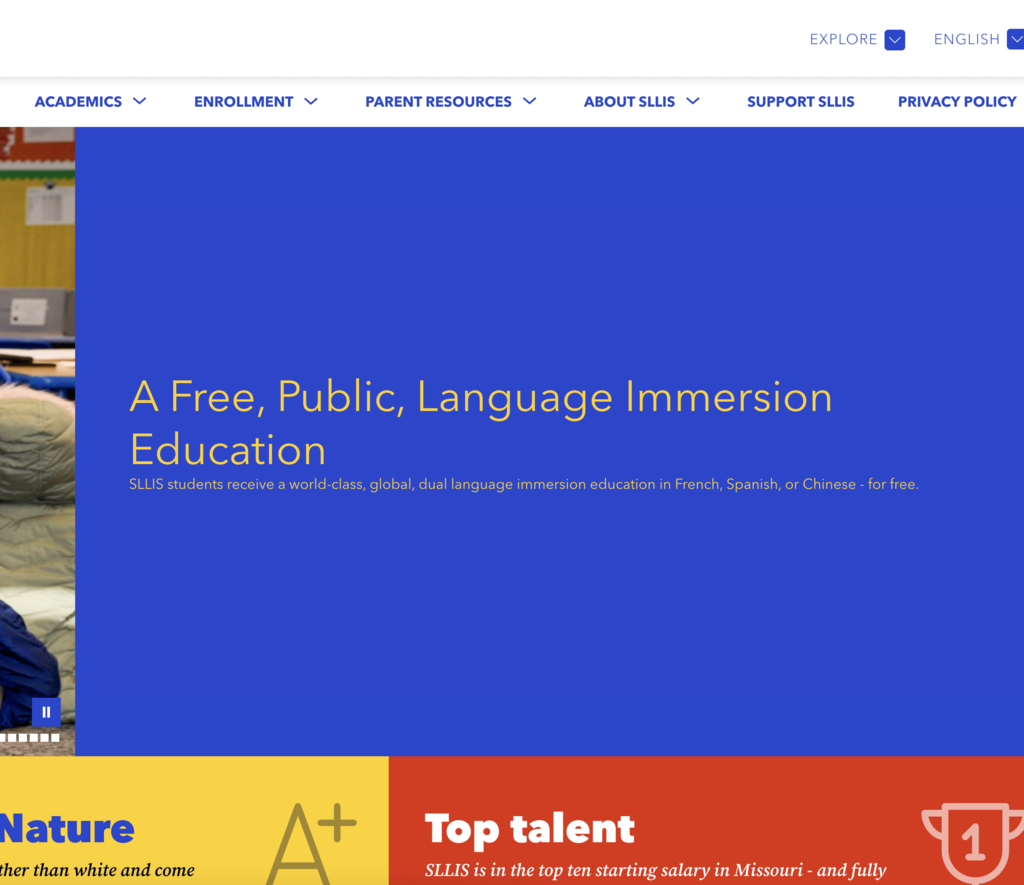 Hello, SLLIS! The first St. Louis City SC game is today! We are very excited for our new neighbors to launch their first season! Due to increased foot traffic in the area before and during the game, 20th Street will be closed at Market & Olive as well as Pine & Chestnut. Please plan accordingly and drive with caution at dismissal. Thank you!
www.stlcitysc.com/

A message from the SLLIS PTO!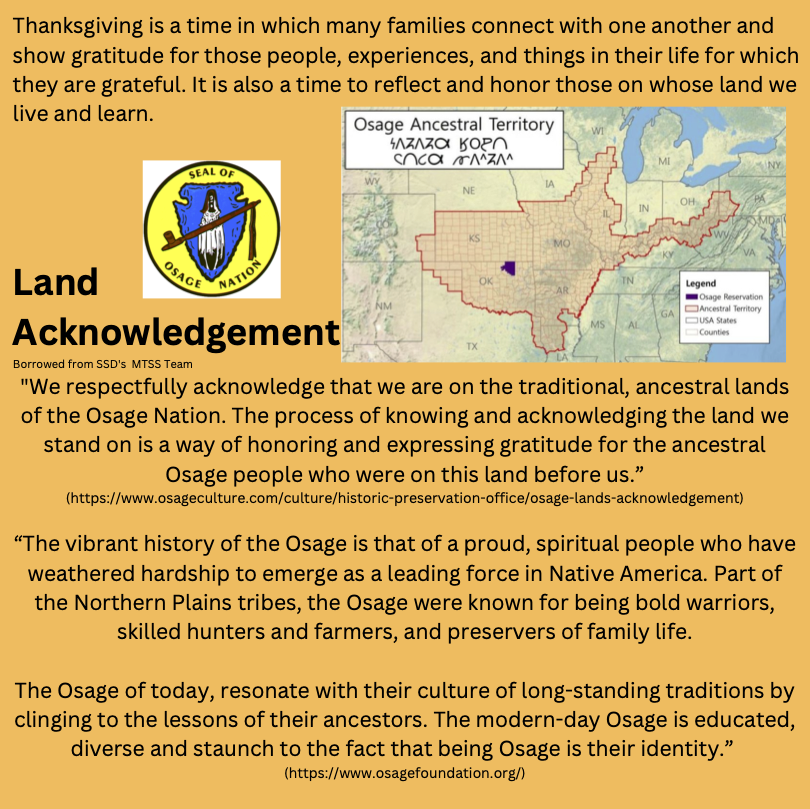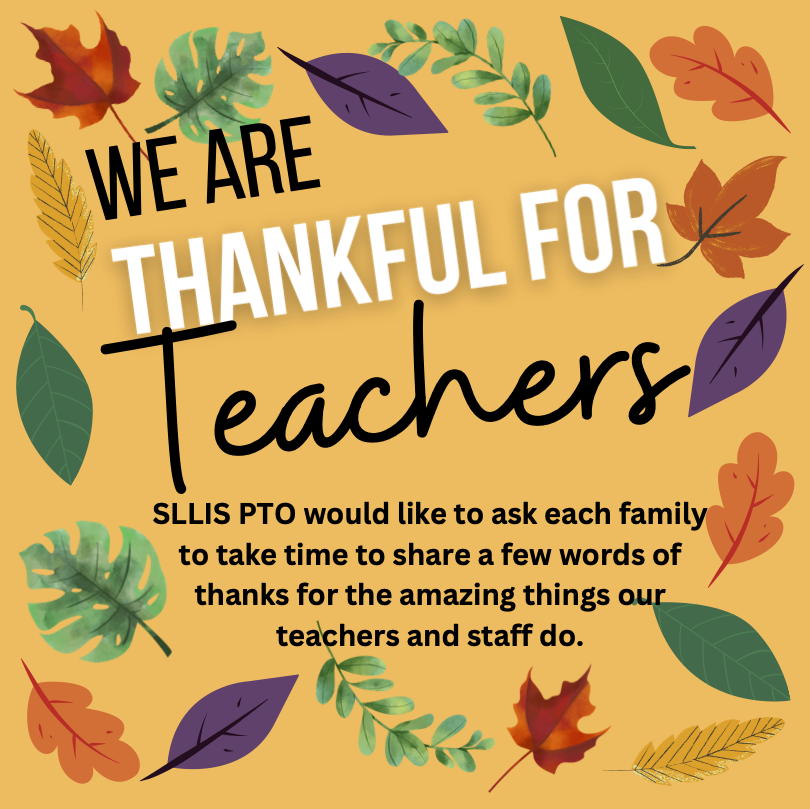 The SLLIS Board of Directors Meeting for November is tomorrow, November 16, at 6:00pm on Facebook Live! Submit any public comments to
info@sllis.org
.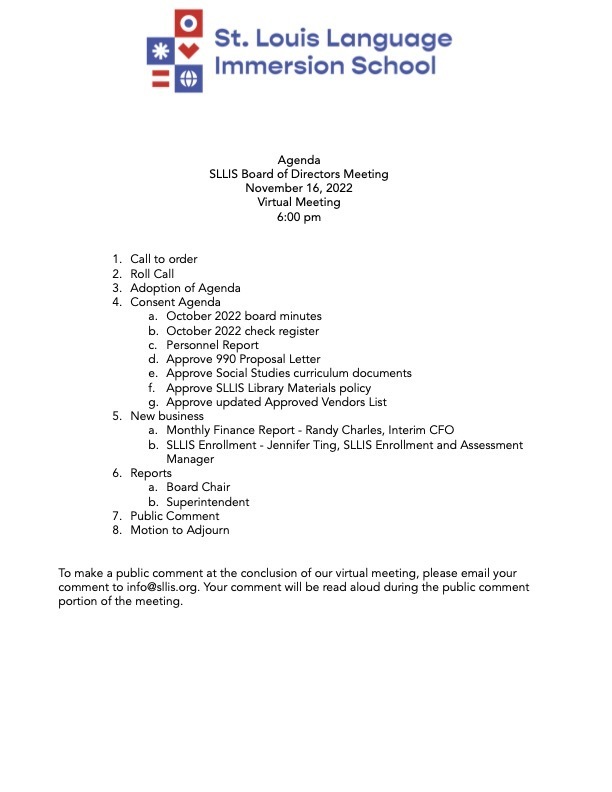 A shared statement in support of Central Visual Performing Arts and Collegiate School of Medicine and Bioscience high schools. Read the full statement here:
https://5il.co/1jypq
.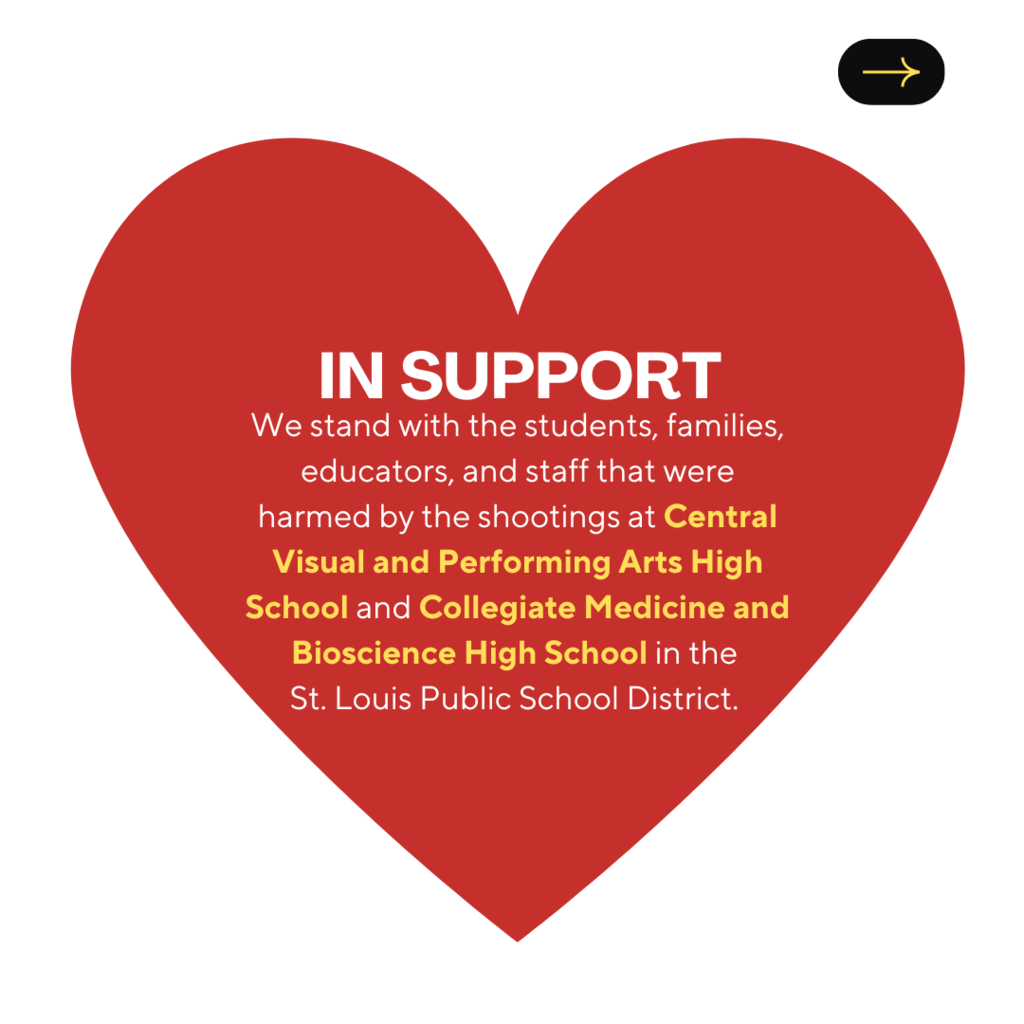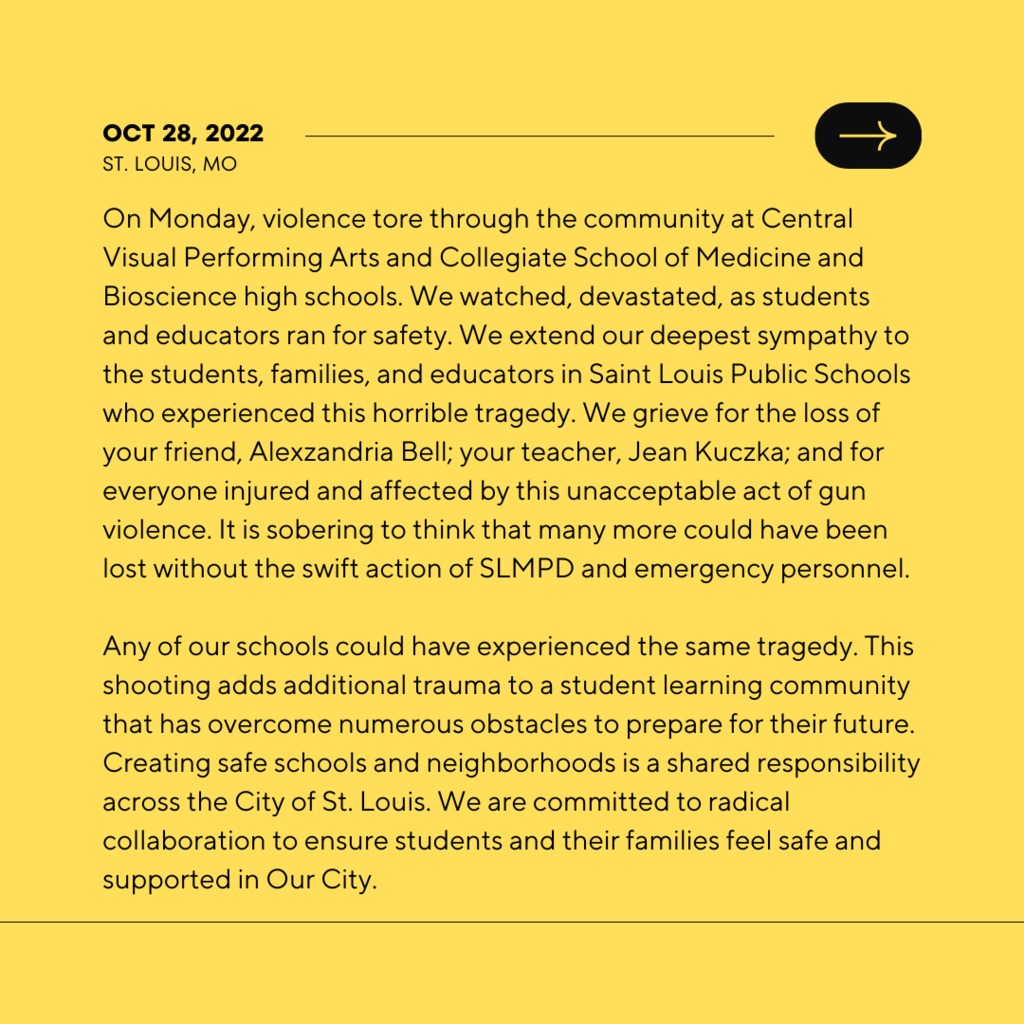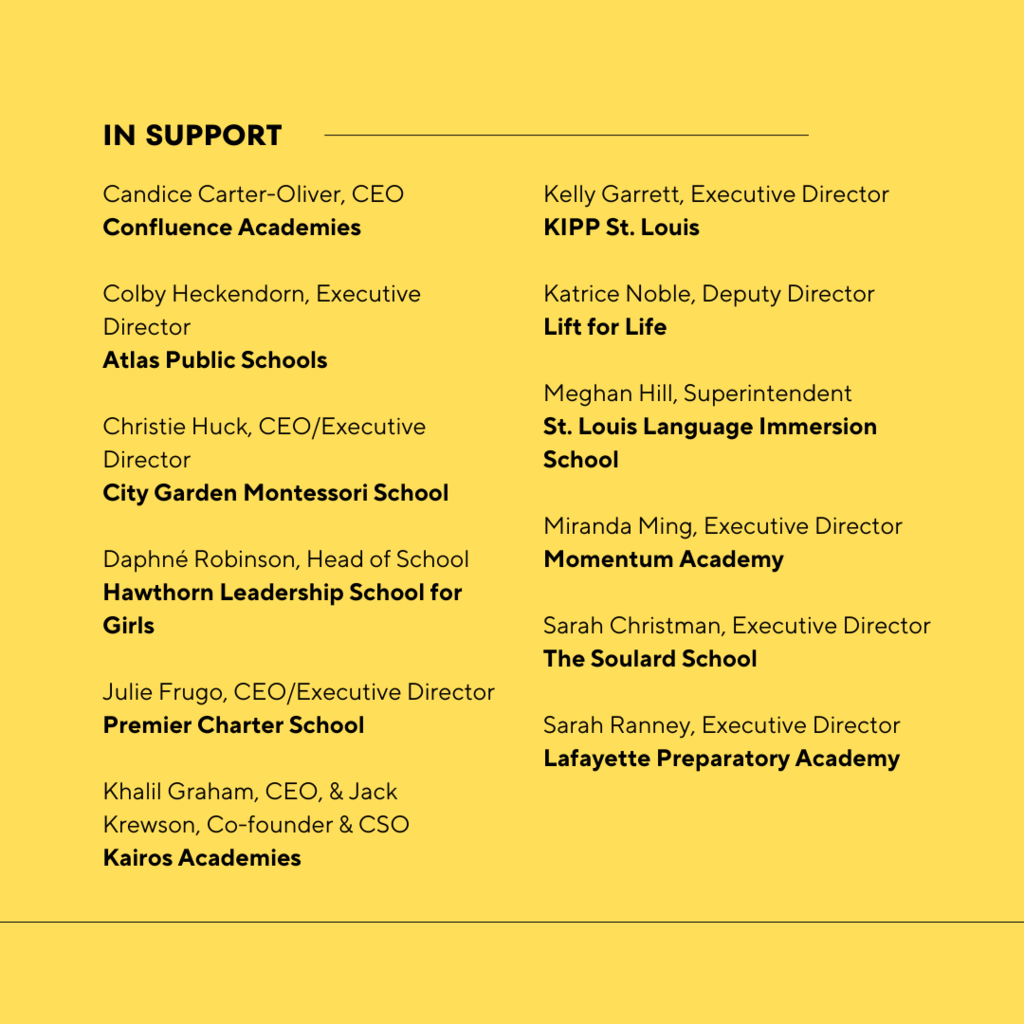 We are deeply saddened by the events at Central Visual and Performing Arts and Collegiate School of Medicine and Bioscience yesterday. Our hearts go out to the families, staff, and students who were impacted by this senseless violence.
SLLIS is at the YWCA Kindergarten Fair today with our exciting new logo! Come visit us and learn about our dual language model!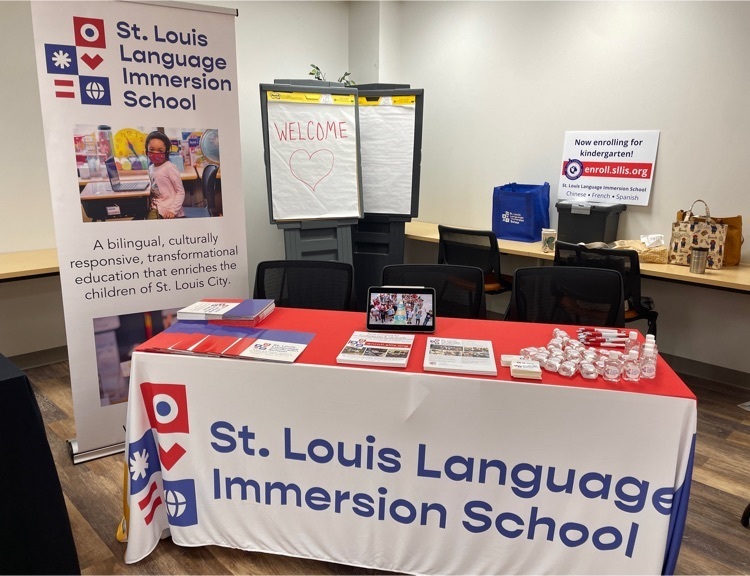 Enrollment for the 2023-2024 school year is now open! If you'd like to reserve a spot for your upcoming kindergartener or first grader, make sure to apply soon! Click the link to start an application today:
https://bit.ly/SLLIS2324Enrollment
. If you have any questions about enrollment, please don't hesitate to reach out to us!

Hello! The Biz Dash race by the St. Louis Sports Commission is occurring today downtown; there will be road barriers around the SLLIS area, so please be mindful of this during dismissal today! Thank you!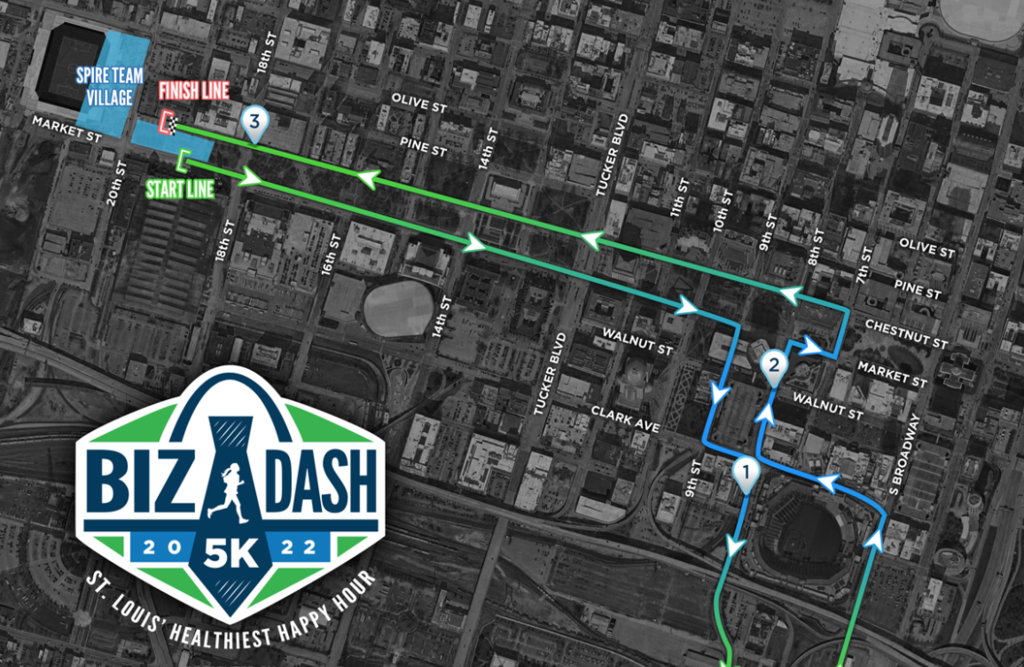 The SLLIS Board of Directors meeting for September 2022 is tomorrow night, 9/21, at 6:00! Join us on Facebook Live and send any public comments to
info@sllis.org
.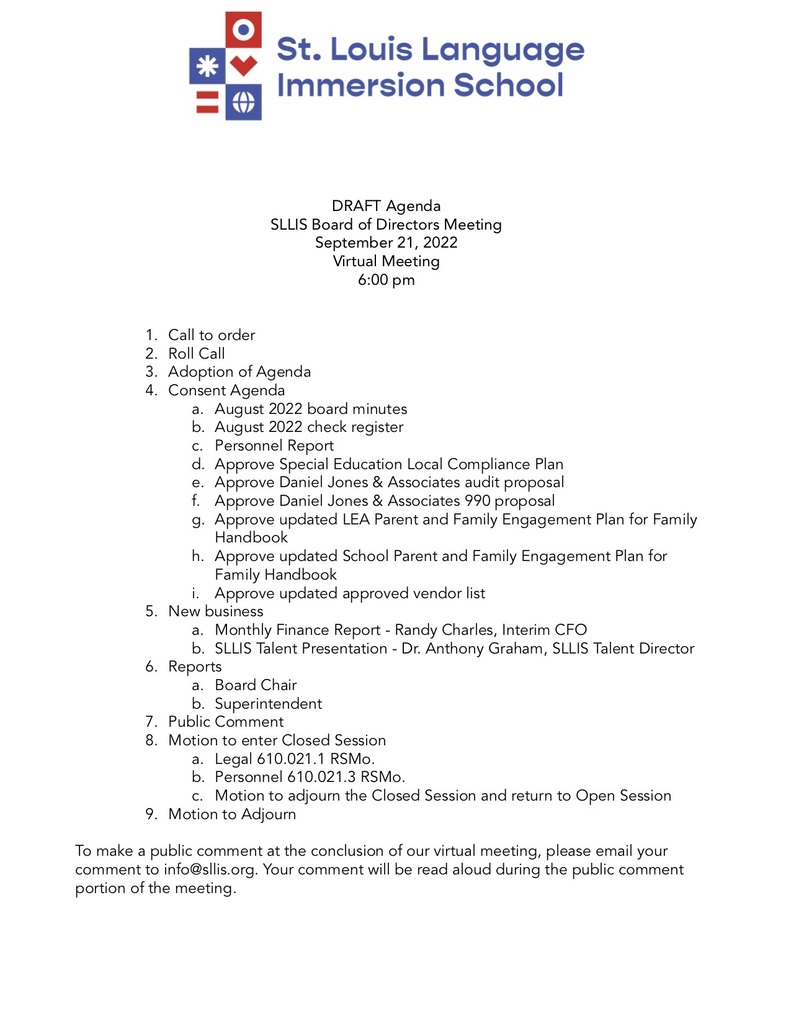 Yesterday, French Ambassador Philippe Etienne, French Consul General Yannick Tagand, and Alliance Francaise Executive Director Isabelle Heidbreder visited SLLIS! Our guests stopped by several classrooms and toured SLLIS with our French Program student ambassadors. Thank you to the teachers and students who welcomed our guests and made the visit a success!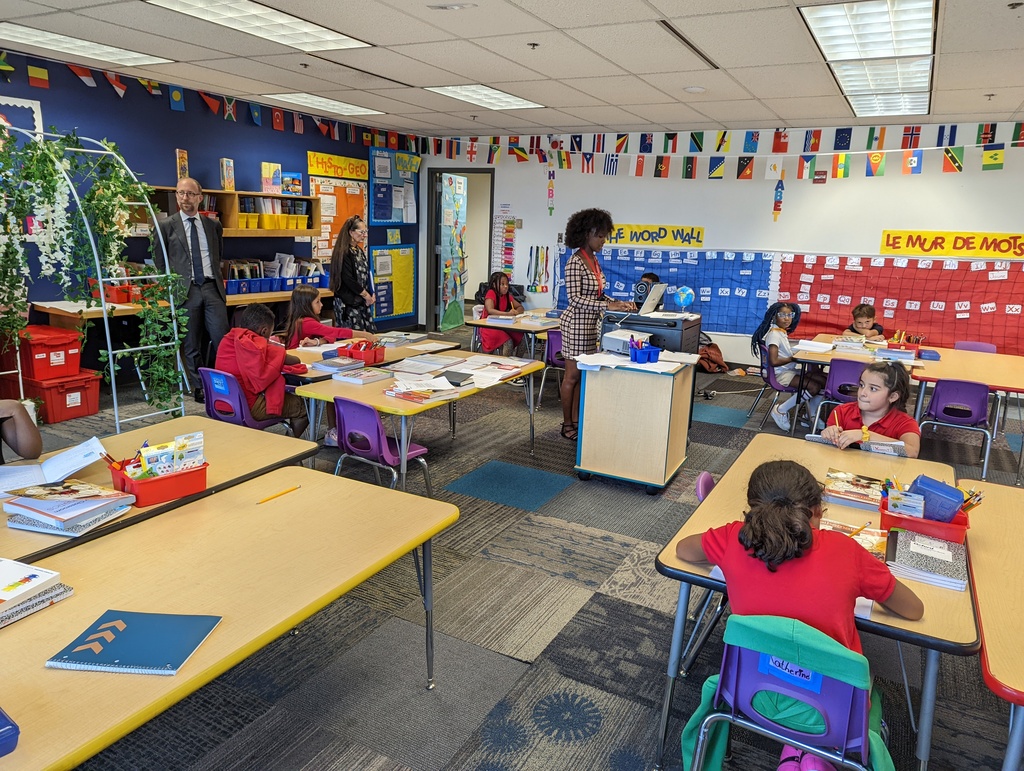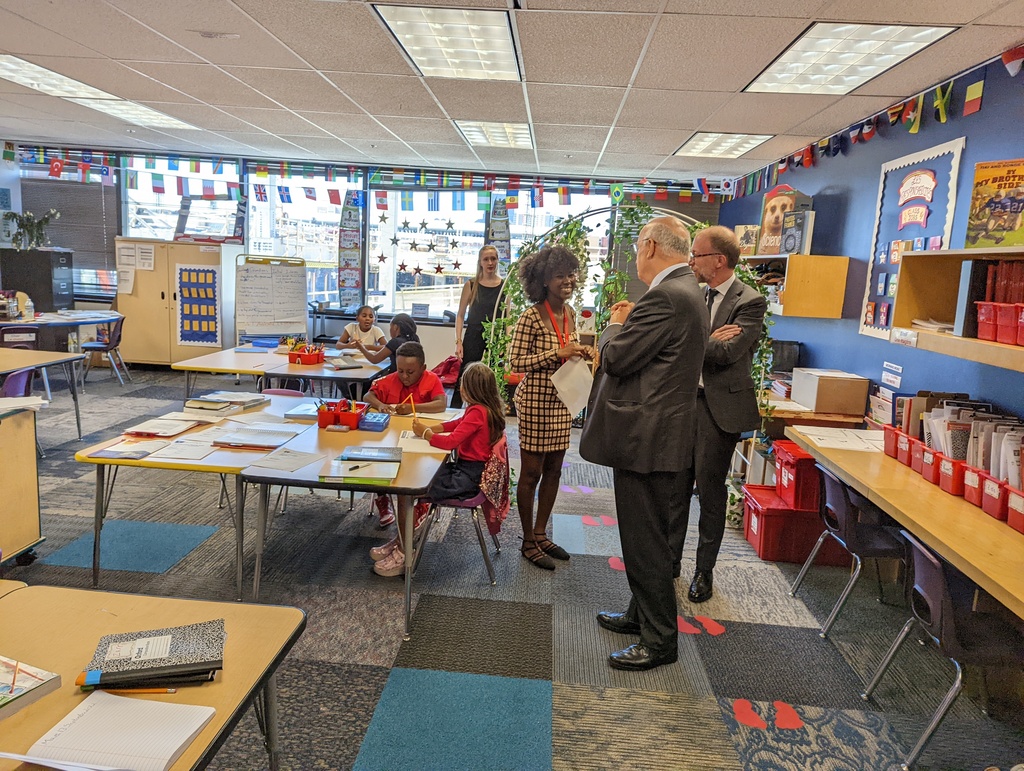 This coming Saturday Sep 10th is going to be our Mid-Autumn Day, AKA the Moon Festival. It falls on the first full moon in fall. The Moon Festival and the Chinese New Year are considered the two biggest traditional holidays in East Asian Countries. In Taiwan, and other East Asian countries, people usually have days off to reunite families, have barbecues and enjoy the first full moon.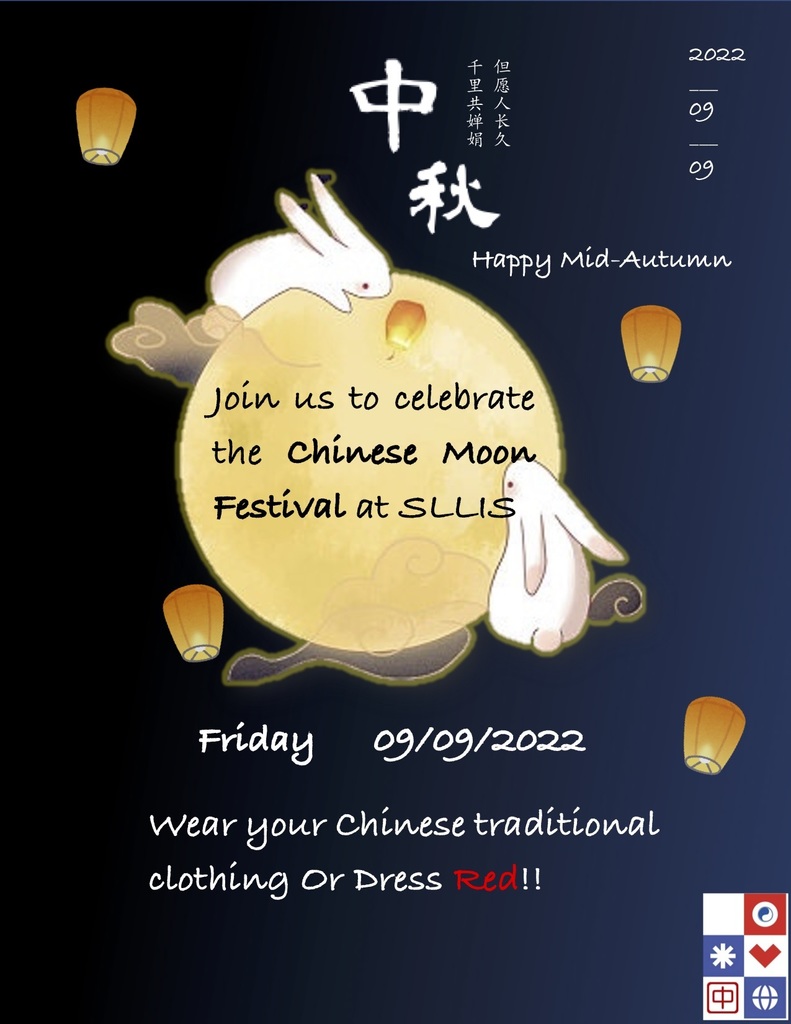 Reminders for dismissal: The car pick-up line forms at 18th and Pine. Please adhere to traffic laws for the stop sign at 18th and Pine to get into line. A security office will be assisting with this process. Pick-up line turns right on 19th and remains single-file. Please do not change order at any time. Groups of students will be loaded into cars, and groups of cars will be dismissed at once from 19th St. All cars MUST turn right on Olive; there is no left turn onto Olive due to no visibility with construction.

Hello, SLLIS! We have a few important safety updates for dismissal today. If you pick up in the car, stay in your vehicle and allow the officer at 18th and Pine to direct you into the designated pick-up line, where a staff member will take your name. If you do walk-up, please park at any meter in the area that is NOT located on SLLIS' block of Pine Street, then proceed to the playground gate to enter your name. More details about these updates can be found here:
https://5il.co/1hbs5
. Thank you for your patience and support as we improve safety at dismissal!


Get August breakfast & lunch menus here!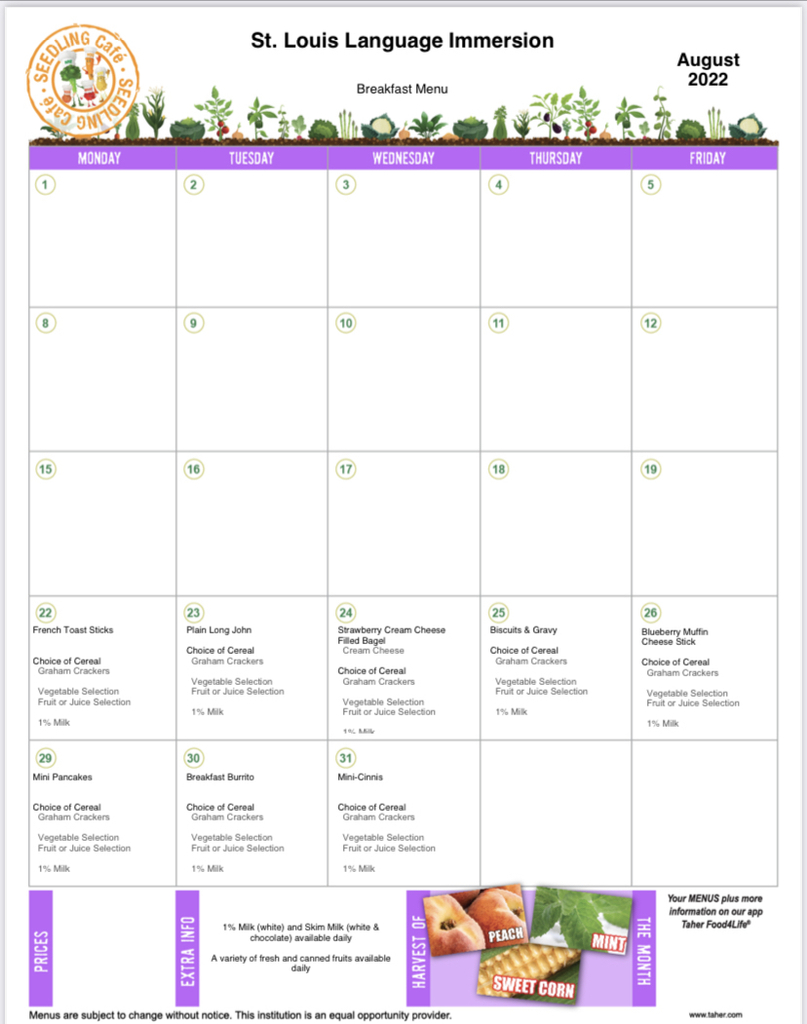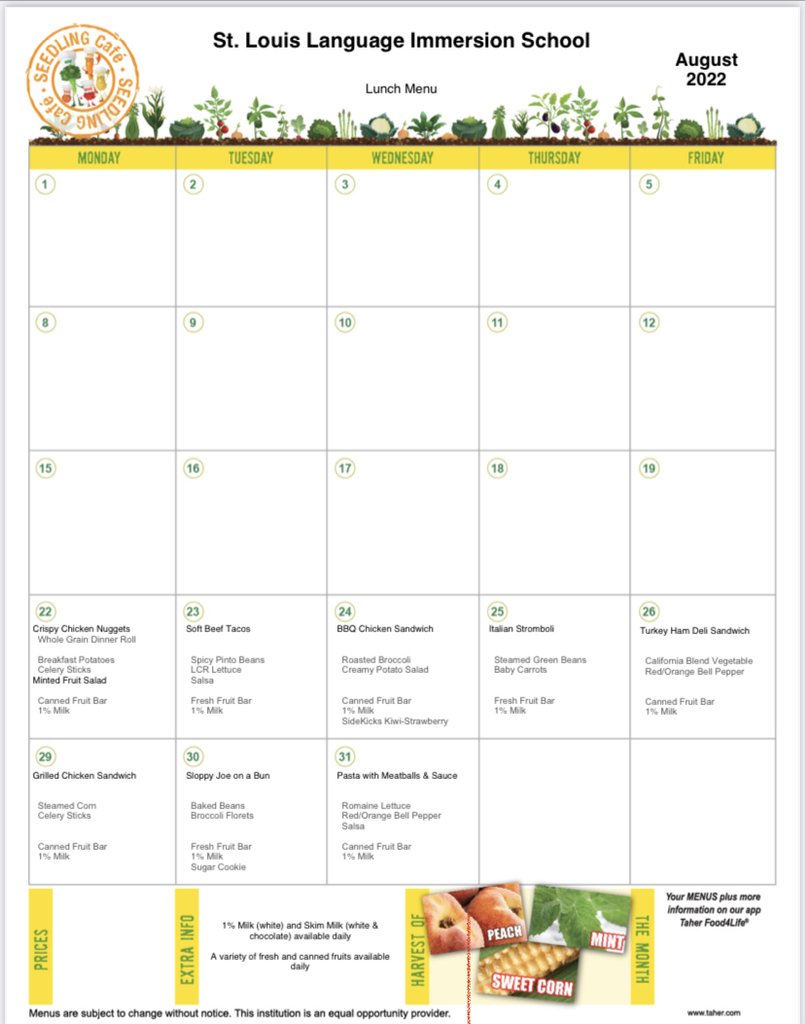 The SLLIS Board of Directors meeting for August 2022 is tomorrow, 8/17, at 6:00pm! Tune in on Facebook Live and email any public comments to
info@sllis.org
.