SLLIS is an equal opportunity employer and is committed to attracting and retaining a diverse staff. The St. Louis Language Immersion School will honor your experiences, perspectives, and unique identity. We are committed to creating a just, equitable and inclusive school, St. Louis community, and world. We actively encourage all qualified applicants to apply.
For more information you may reach out to the Talent Director: Dr. Anthony Graham, 314-533-0975 x2228, anthony.graham@sllis.org.
Long Term Substitute Teacher (Full-Time)
Minimum Qualifications
Must have completed at least one of the following:

36 college credit hours

Completed Missouri's 20-hour online substitute training program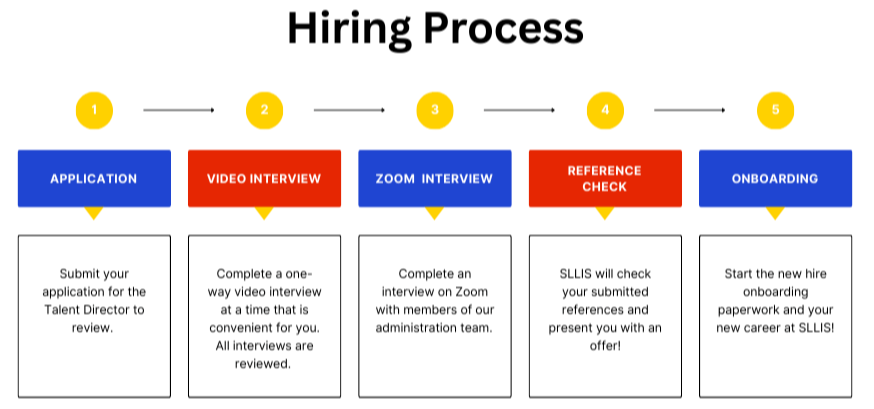 EMPLOYMENT AND INCOME VERIFICATIONS
The St. Louis Language Immersion School uses Verifent to confirm verification of employment and/or verification of income (VOE/VOI), as well as Experience Verifications (EV) requests are legitimate, and a valid permissible purpose exists as defined by the Fair Credit Reporting Act (FCRA). Verifiers seeking employment and/or income information for our employees must submit VOE/VOI/EV requests through Verifent.
To Submit a Request:
Log in at https://www.verifent.com/log-in. Please note that new Verifent users will need to register and create an account before proceeding.

When prompted, enter our unique organization code: FE64FA

Please be prepared to provide the employee's date of birth and last four digits of the Social Security Number.
For additional information on this process, please visit Verifent or call 1-833-786-7339.