Empowering Children through Language Learning
The SLLIS Team is made up of staff members who nurture children, celebrate their successes, and empower them to take risks and grow.
Not Your Average K-8 Staff
Our staff are as diverse as the students and families we serve. You won't find any other team like us in the U.S. - or anywhere! On the SLLIS Team:
8.5 years of teaching experience is the average

62% have a Masters degree or above

64% identify as female; 32% identify as male; 2% as non-binary

66% identify with a race other than "White"

55% identify with the ethnicity category "not of Hispanic, Latino/a/x, or Spanish origin"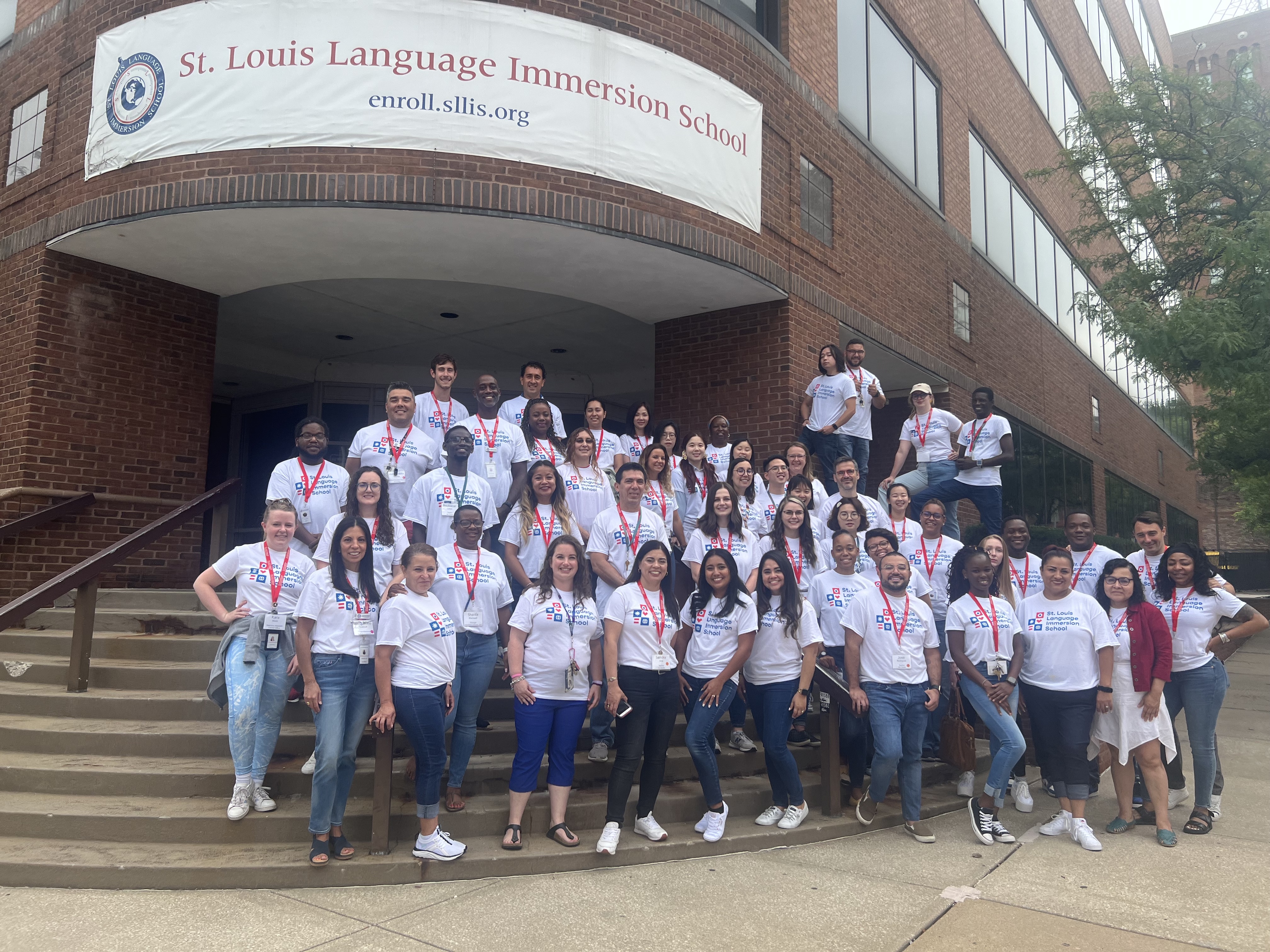 Diverse, Committed, and Expert
These are just some of the words we use to describe our staff. When we post positions at SLLIS, we launch an international search process and receive hundreds of applications each year - and we select the top talent in the world. Overall, our staff hail from 13 countries across four continents - and speak a total of 16 languages!
Want to learn more about our amazing team? Use the links below to read on.
Click here for our 2022-2023 Staff Bio Book!
Click here to find a staff member in our Staff Directory.