Know your facts about the COVID-19 vaccine and sign your student up to get their vaccine at SLLIS on December 10!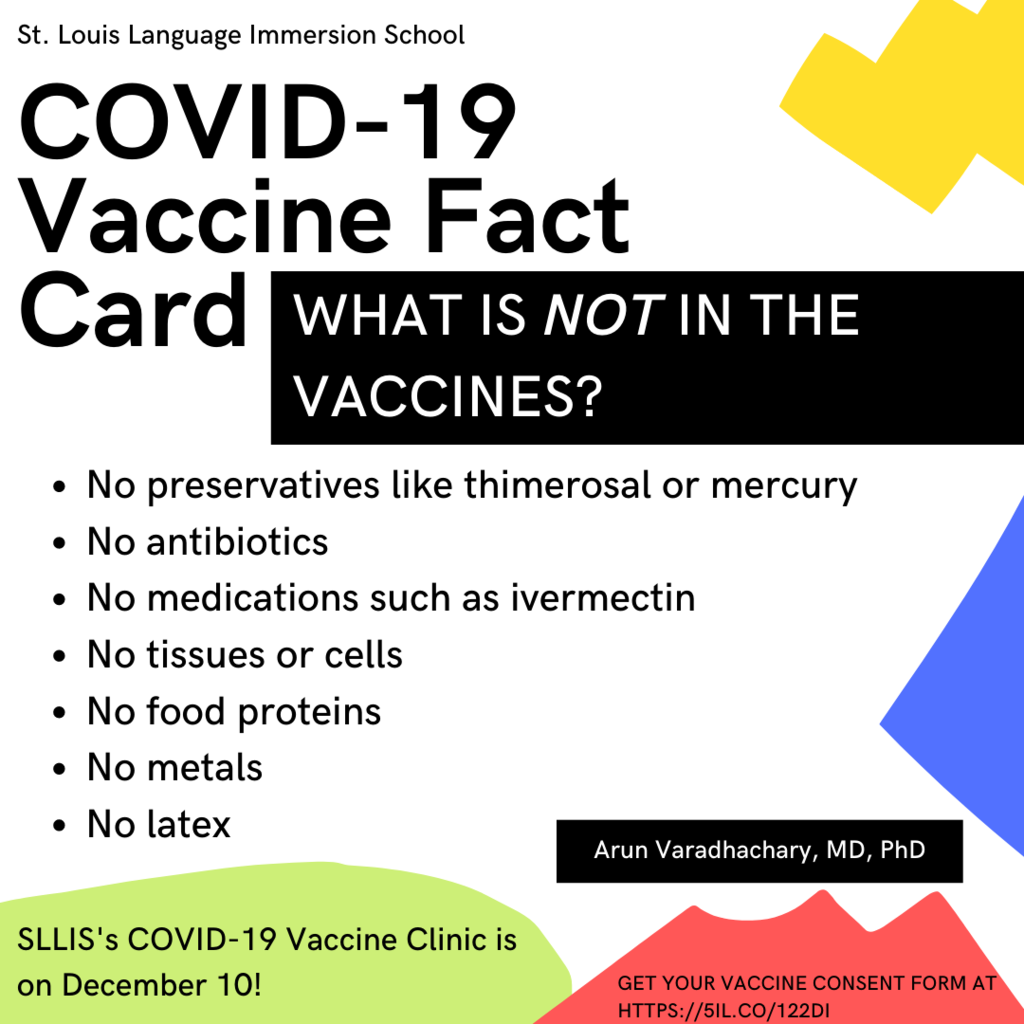 On November 30th, our French 5th graders were invited to Washington University in Saint Louis to perform in front of St. Louis Mayor, Tishaura Jones, Consul General of French, Yannick Tagand, and many professors and teachers the the occasion of the Josephine Baker Commemoration. Josephine Baker, first black woman buried at the Panthéon in Paris.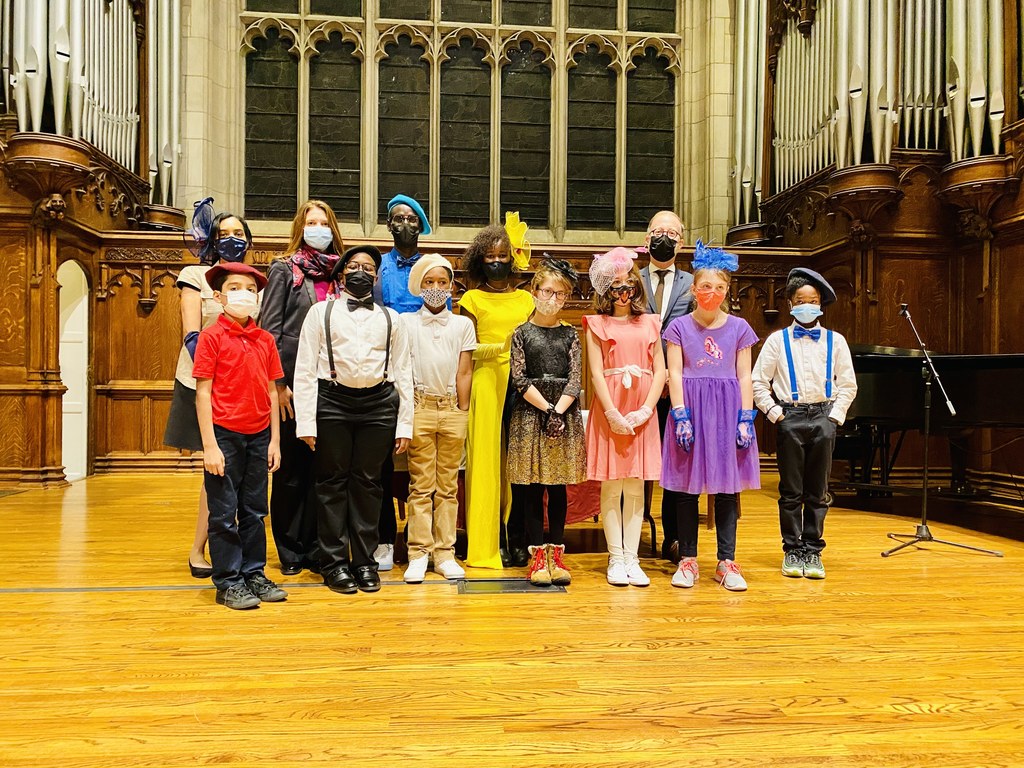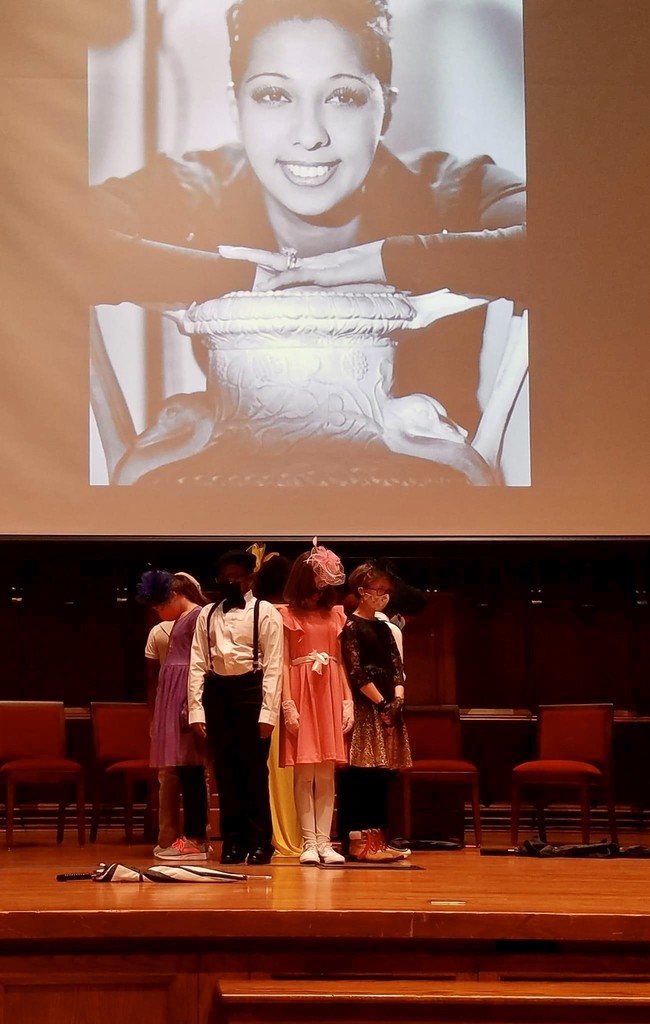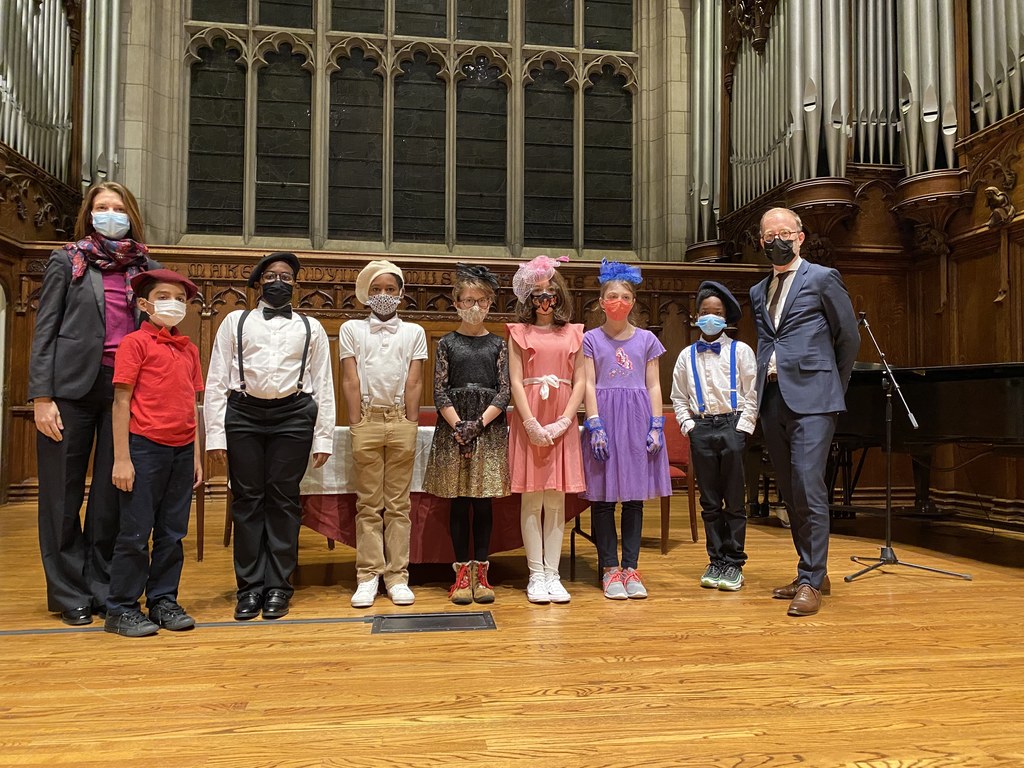 Follow the link or check out the flier below to learn about the South City YMCA basketball league!
https://5il.co/12mib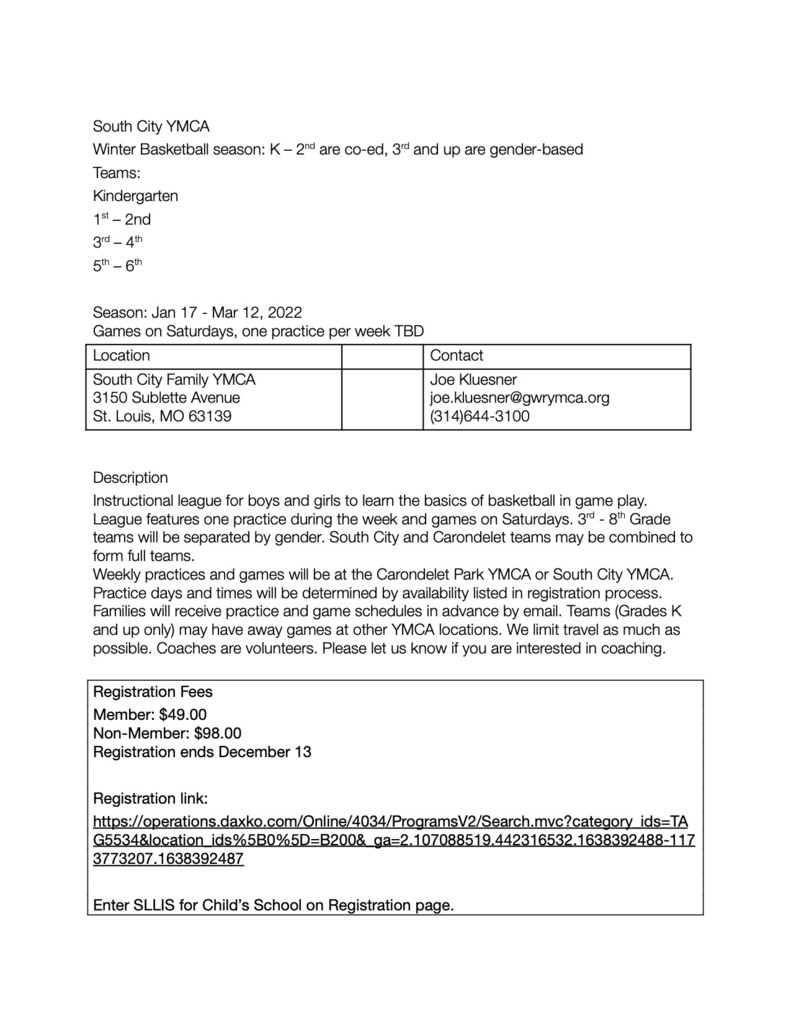 SLLIS arrival and pick-up procedure change: 19th Street is open again! Please use the map below and the procedures from the beginning of the year for car drop-off and pick-up using Pine St. and 19th St., beginning today. We have also sent this information via email to all families. Thank you!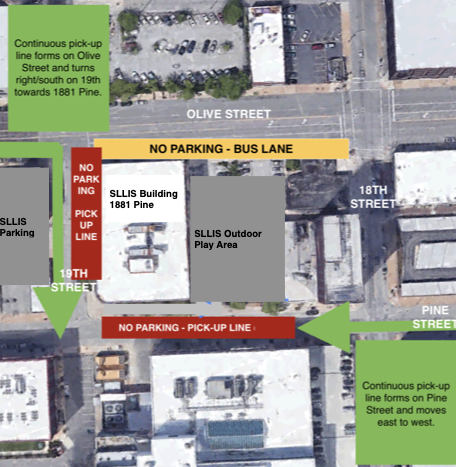 Know your facts about the COVID-19 vaccine and sign your student up to get their vaccine at SLLIS on December 10!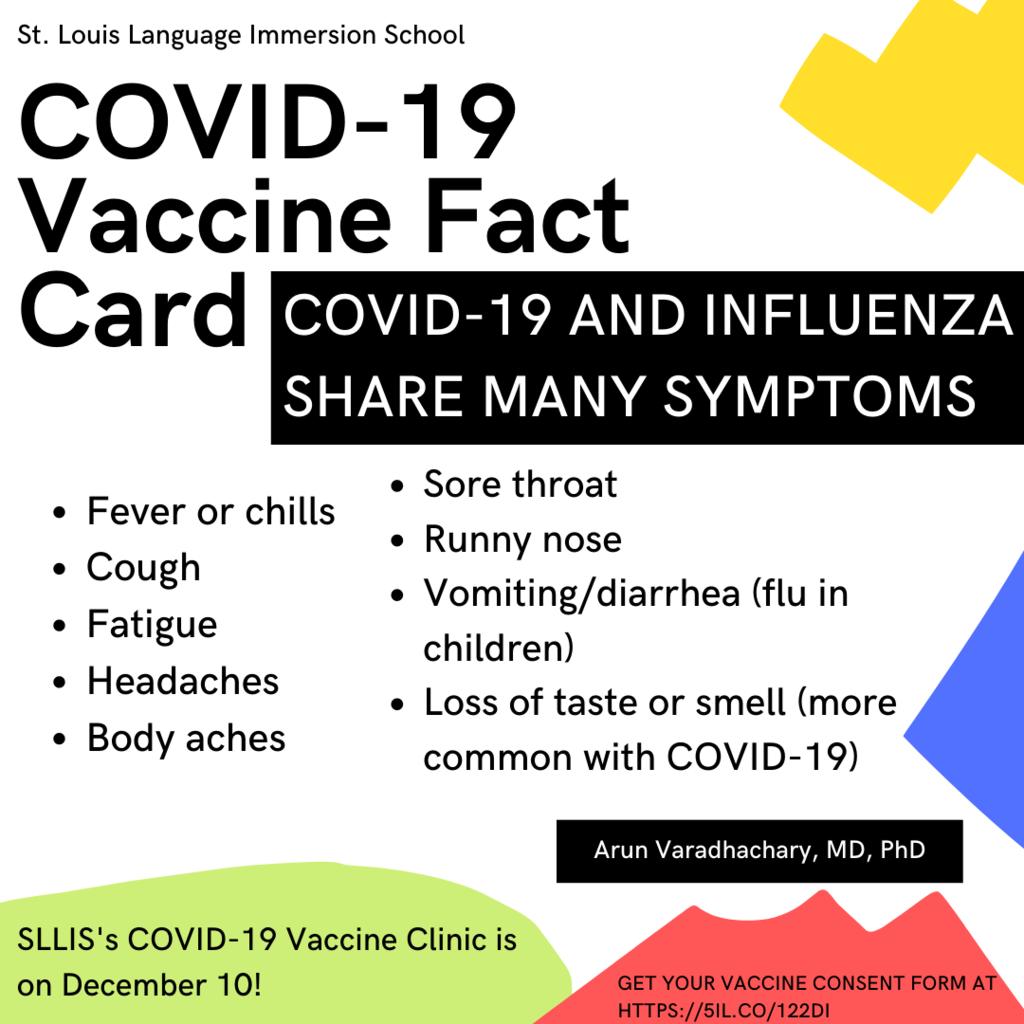 Interested in being a substitute teacher? Register now for DESE's 20-hour online substitute teacher training, conducted by Frontline Education! Follow the link below for more details and access to the training program.
https://dese.mo.gov/educator-quality/certification/substitute-teachers
Reminders: -The training program cost is $180. -After completing the training, you will submit your completed application and background check information. -The option is still available to get our substitute teacher certificate if you have 60 college credit hours (you would not have to take this training too).

The Spirit of Giving fundraising campaign continues until December 31, 2021! You can use the attached QR code to donate to SLLIS, or go to
www.sllis.org/page/virtual-fundraiser
and donate with PayPal!



It's giving Tuesday! Give the gift of a second language to children in St. Louis by going to
https://www.sllis.org/page/virtual-fundraiser
and donating with PayPal! You can also use the QR code below to make a donation to SLLIS.


Know your facts about the COVID-19 vaccine!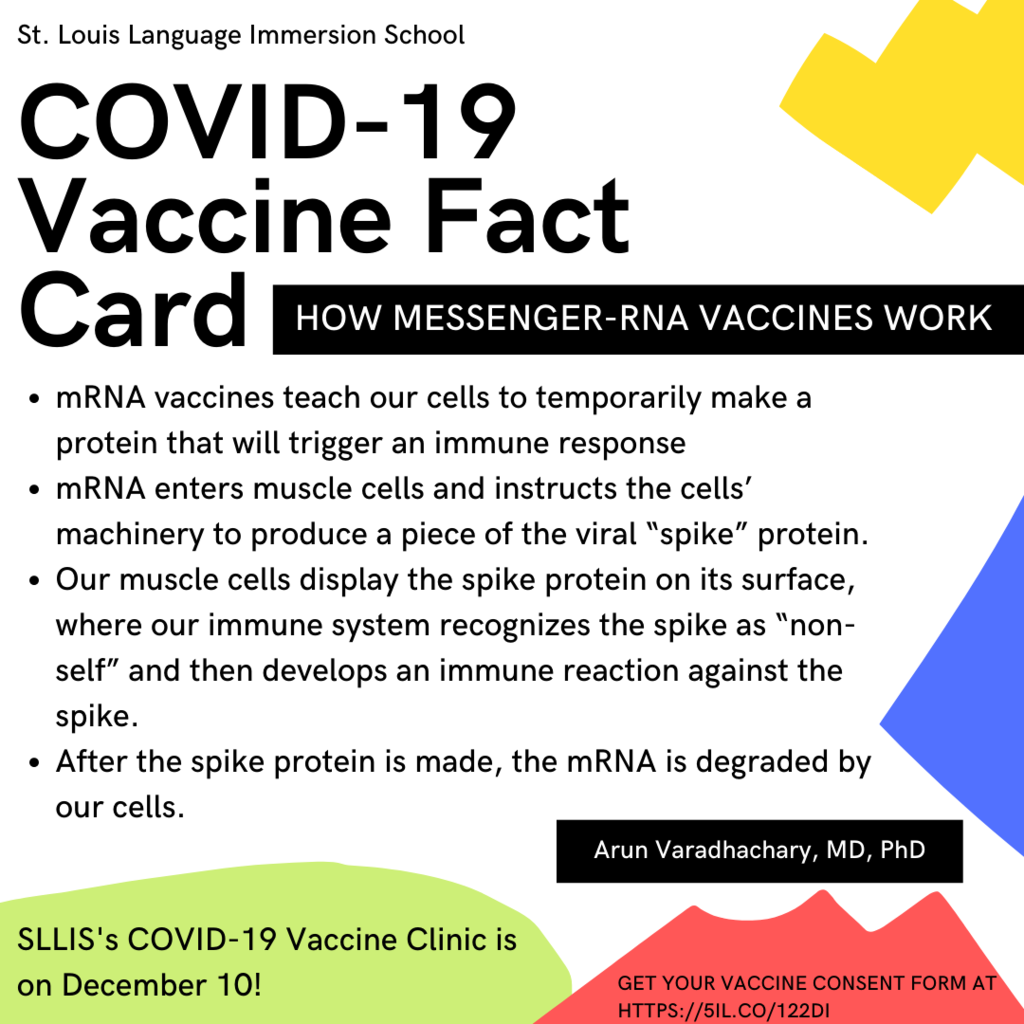 St. Louis Language Immersion School Absentee/Retake Day Picture Day is: Friday, December 03, 2021 Wagner Portrait Group will be at school to photograph any students who were absent on the initial picture day or any student that needs his/her picture retaken. Virtual Students are also invited to come to school between 11:00 am and 2:00 pm to have their pictures taken. If you are having a picture taken as a RETAKE, please make sure your student returns their package in its entirety, including the package insert sheet, to the photographer on retake day. (Feel free to attach a note to describe what you'd like us to do differently.) FOR ABSENTEE STUDENTS- CLICK HERE TO ORDER
https://bit.ly/3l34Mw9
www.WagnerPortraitGroup.com
Online Pre-Order Password: 3C5W5S4 Can't order online or have other questions? We are happy to help! 314-567-5900 or 1-800-444-7986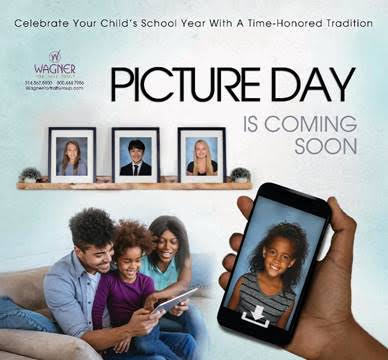 Are you as excited to see SLLIS grow as we are? Watch Atomicdust's branding proposal and send your comments and questions to
rebranding@sllis.org
prior to December 17, 2021. We hope to rollout the new brand in early 2022!
https://youtu.be/jknZaD9Cw4g

SLLIS and STL Children's Hospital are joining forces to offer a COVID-19 Vaccine Clinic on December 10! Check your email for more information!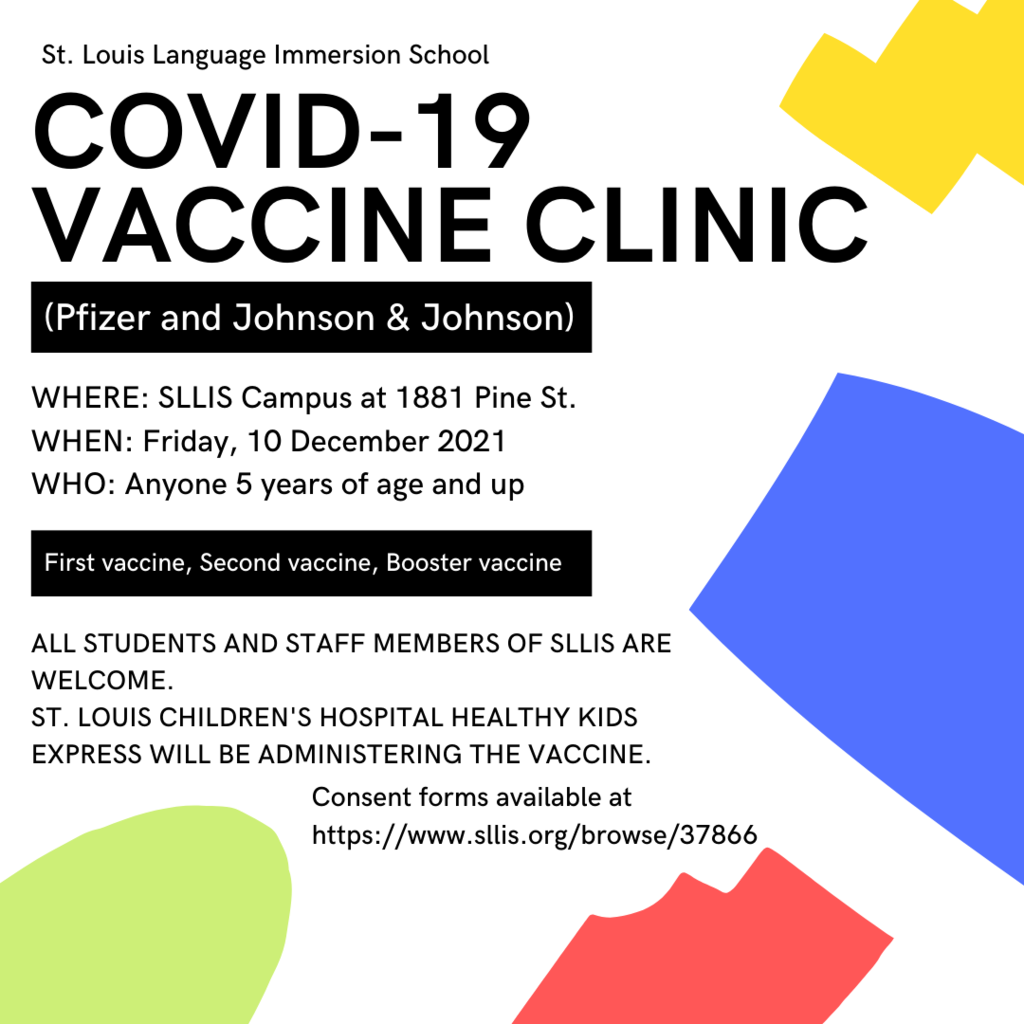 Reminder that the SLLIS PTO will be holding their November meeting TONIGHT at 6:00pm. We will be meeting Mayra Garcia Hernandez of Navigate STL Schools as well as electing new officers. If you have an interest in becoming more involved with the leadership of the PTO please see the attached document describing the available positions. Hope to see everyone then! If you have any questions or are unable to make the meeting but are interested in an officer position, please email Paul Granneman at
friendsoflanguageimmersion@gmail.com
. SLLIS PTO is inviting you to a scheduled Zoom meeting. Topic: PTO November Planning Meeting Time: Nov 18, 2021 06:00 PM Central Time (US and Canada) Join Zoom Meeting
https://us02web.zoom.us/j/87699851530?pwd=NUtDZHdYRzFxS2J0ZThZYmlPZlAzQT09
Meeting ID: 876 9985 1530 Passcode: 742009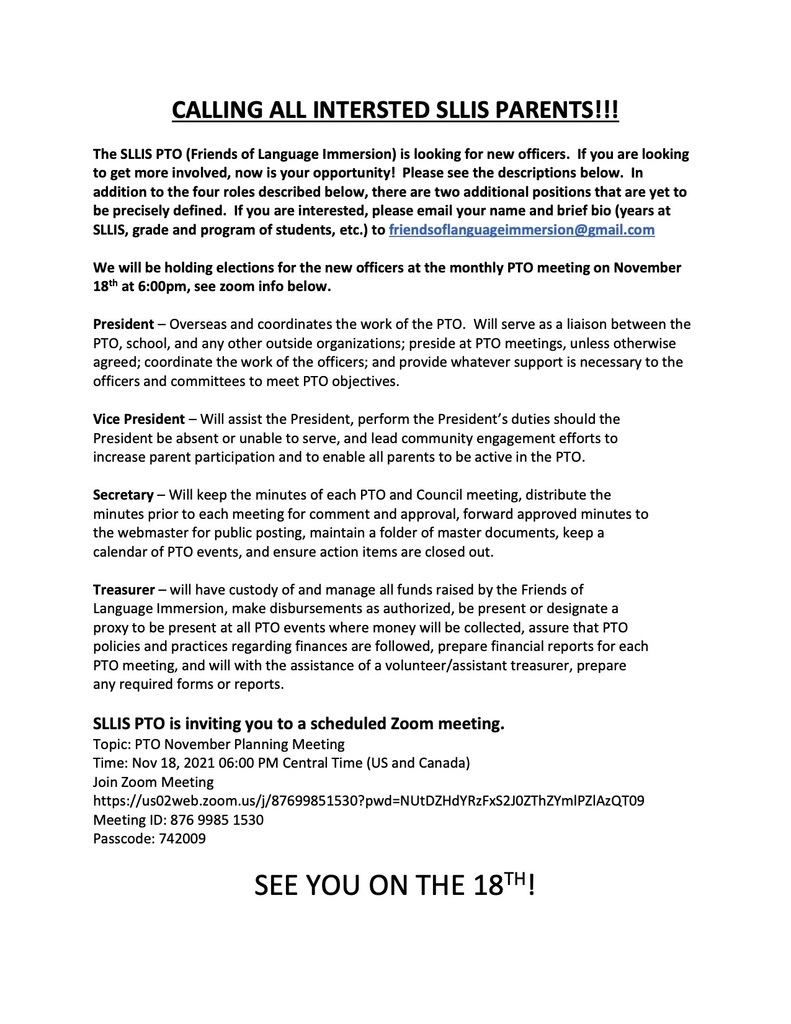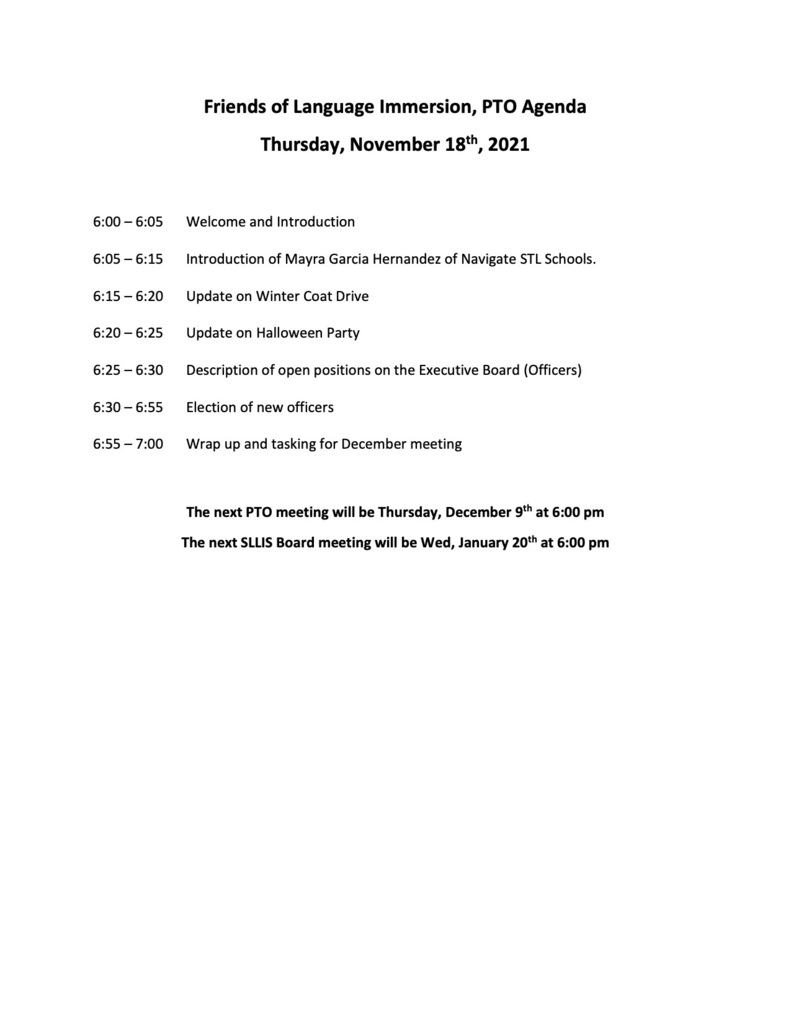 Be sure to join us for tonight's SLLIS Board of Directors meeting for the month of November 2021! We will be reviewing instructional, enrollment, and COVID-19 updates as well as seeing the current progress on our SLLIS Rebranding process! Watch on Facebook Live at 6:00 and email
info@sllis.org
if you would like to make a public comment.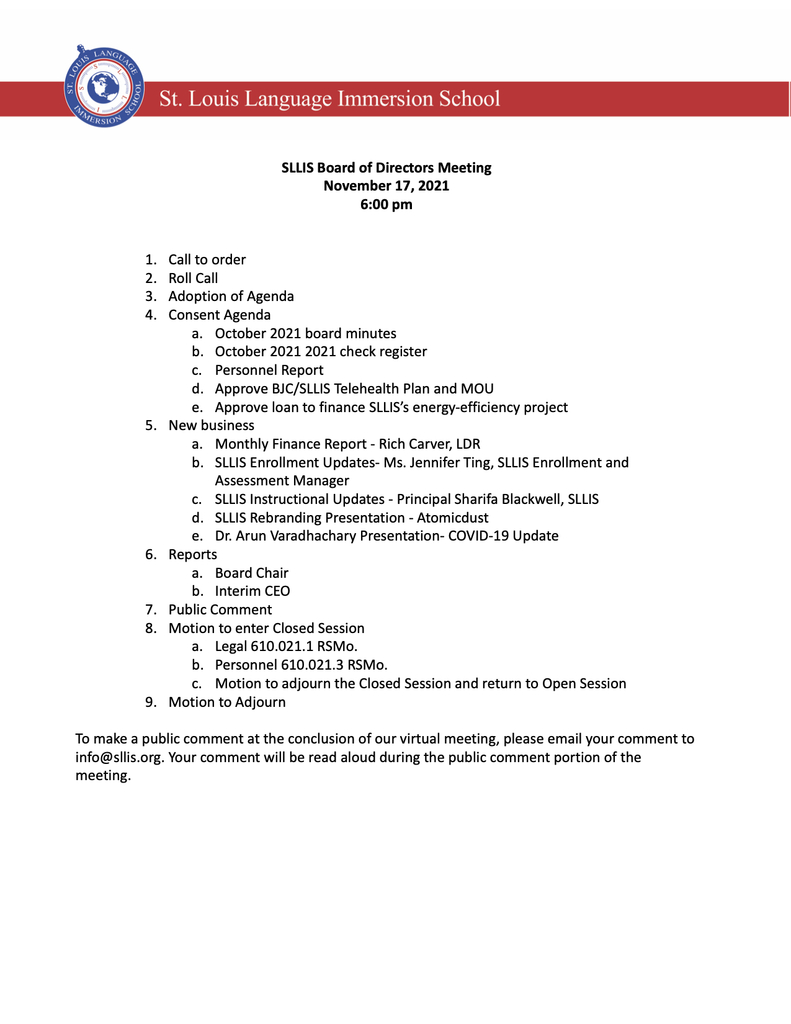 Hello, SLLIS families! We want to do everything we can to support you during our upcoming week of Virtual Learning. Please complete the form sent via email or using the link below to request free meals for your SLLIS students for next week.
https://forms.gle/1hYm7WwuBL9yc89M9

SLLIS families: SLLIS campus will be temporarily CLOSING beginning tomorrow, November 10, due to several cases of illness in the building. We will be switching to virtual learning beginning Monday, November 15 through Friday, November 26 with students and staff returning to the building on Monday, November 29. Please read the attached letter for details:
https://5il.co/11mfl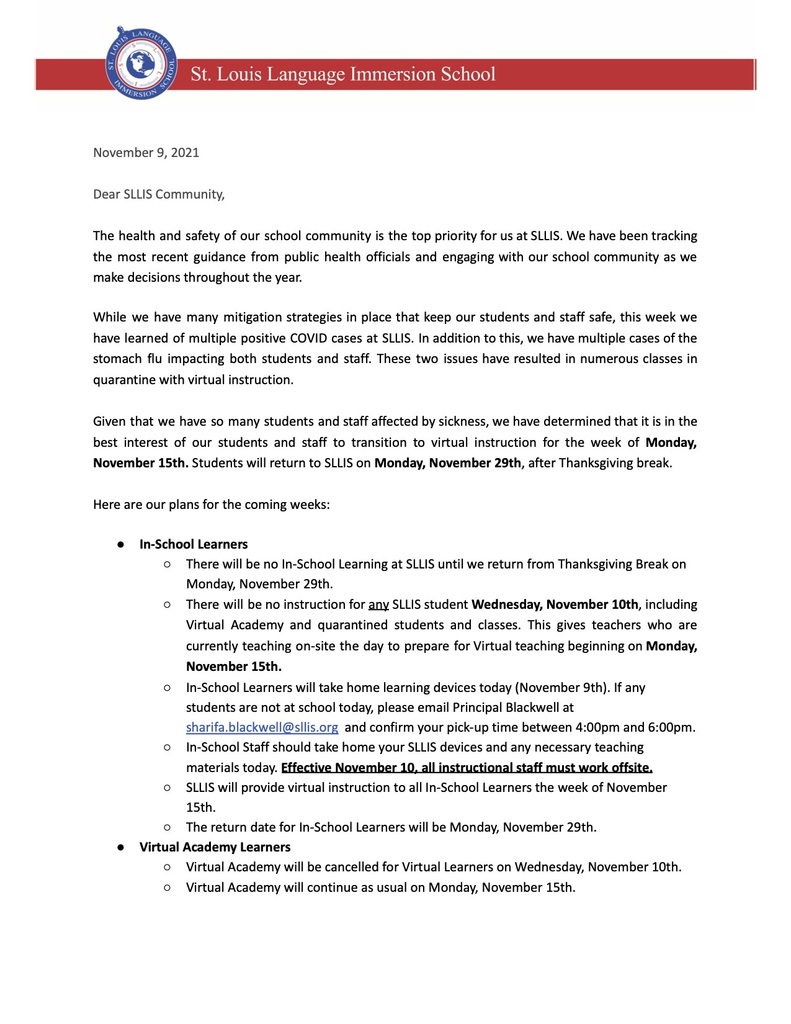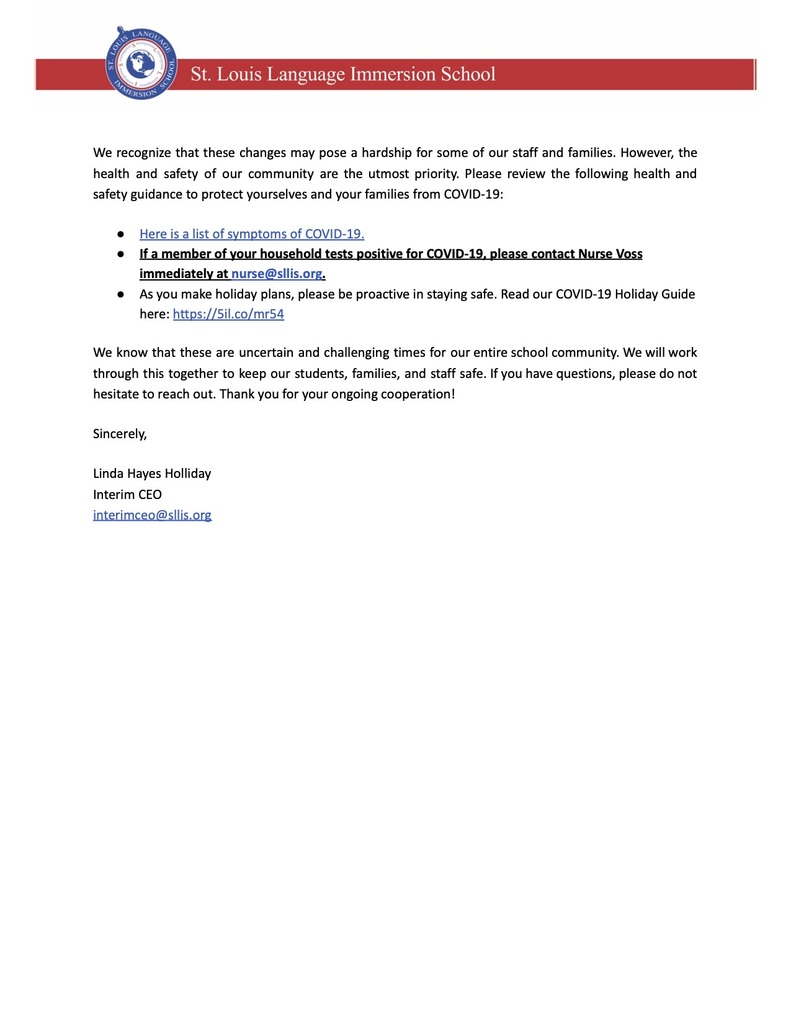 Good Morning. The phones are now back up and running. Thank you for your patience.
The phones continue to be down. As we work to resolve this issue the following number will be used for contacting Blanca at the front desk: (314) 365-1561. Thank you for your patience.