We're celebrating the Chinese Culture Days at the Botanical Garden with the SLLIS families!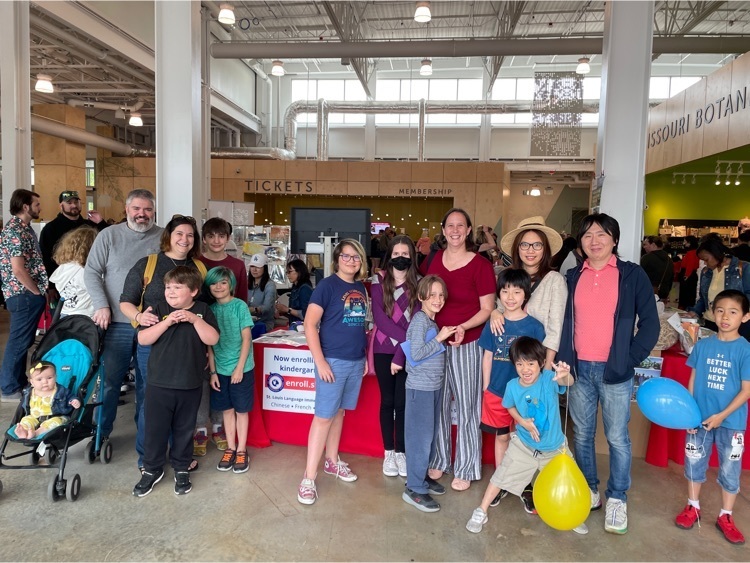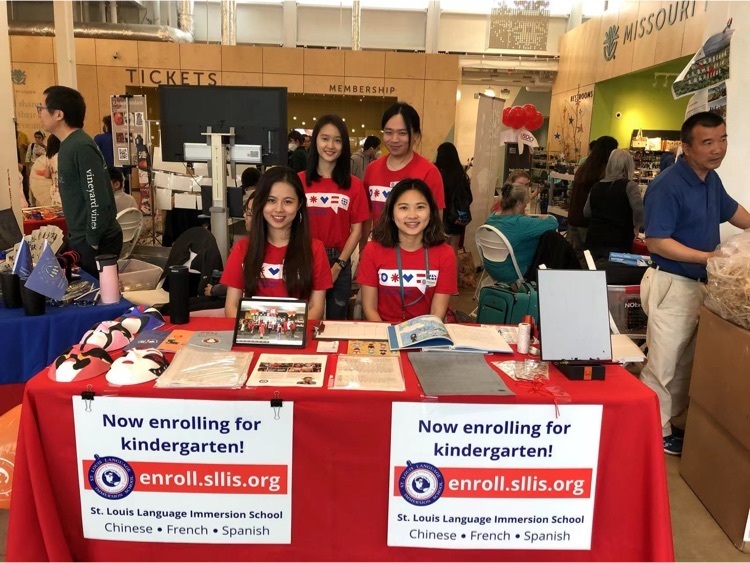 Come Join us at the Tower Grove Farmers Market! The SLLIS PTO will be hosting a meet and greet on Saturday, May 21st from 10am-noon at the Tower Grove Farmers Market. We will meet at the SLLIS informational booth which will be just to the north of the playground near the tennis courts. Come meet other SLLIS families, socialize outside, enjoy the farmers market, and look forward to the start of summer break! More information on the farmers market including a map can be found at
https://tgfarmersmarket.com/
For questions, please email:
friendsoflanguageimmersion@gmail.com
This Saturday, May 21, SLLIS will be at the Charter School Enrollment Fair hosted by Activate STL! There will be food trucks, fun activities, gift card and iPad raffles! Bring your family and friends to join us and enroll your students at SLLIS next year!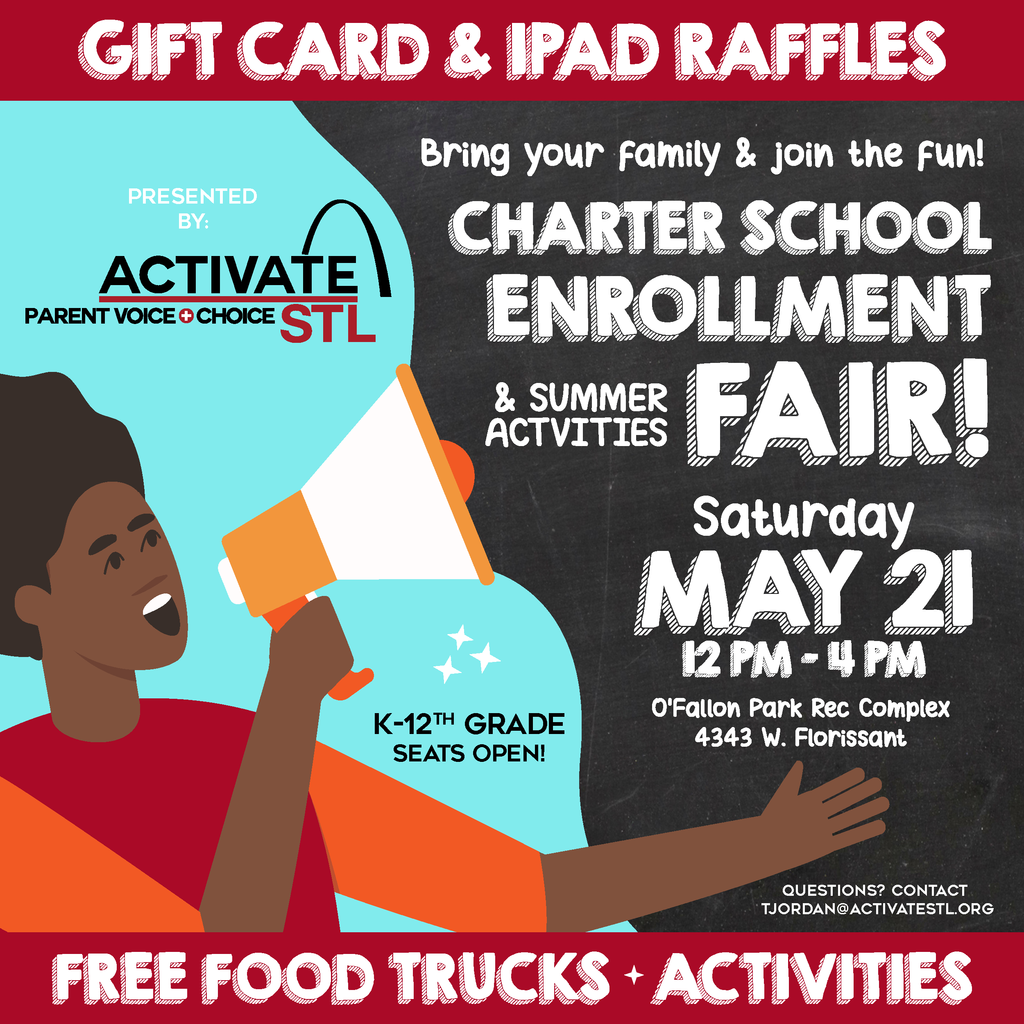 Join us tomorrow, May 18, at 6:00 on Facebook Live for the SLLIS Board of Directors Annual Meeting! Send any public comments to
info@sllis.org
.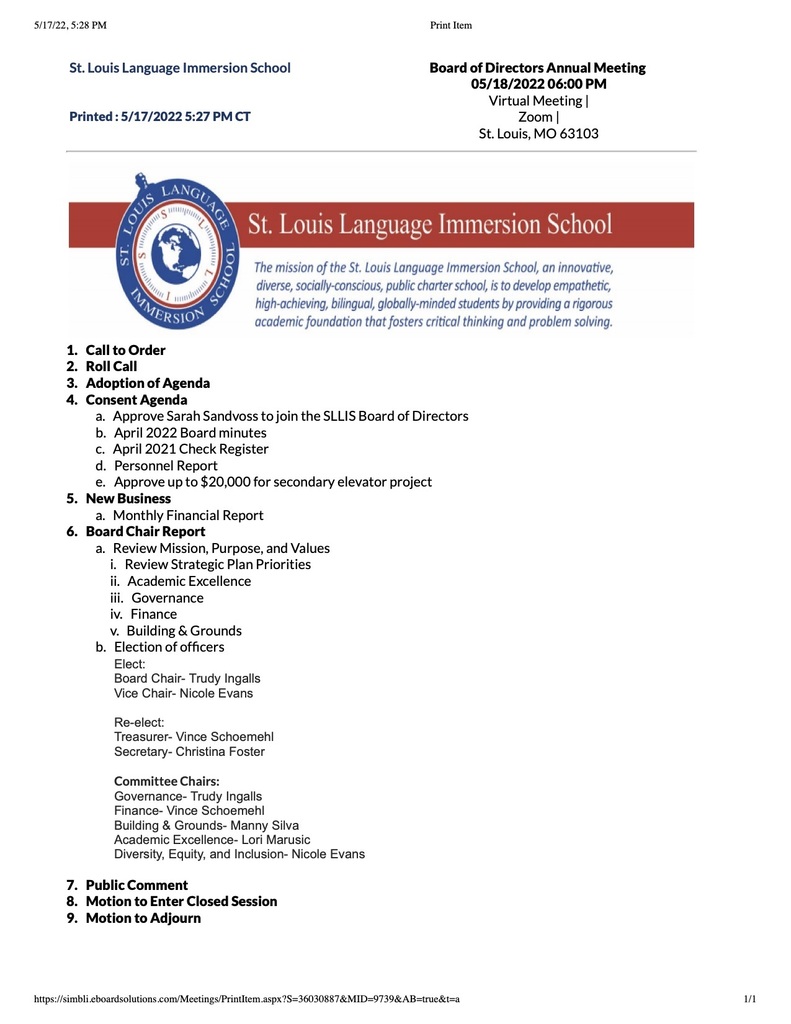 Funding Equity Update: We have passed the final vote and have moved on to the final step, the Governor's signature! By July 14th, the Governor will decide whether or not to sign the Funding Equity bill into law. One step closer, and closer than we have been before. Thank you for your efforts and continued support of Missouri Charter Schools and their students!
Join us next week for our final Spirit Week of the school year!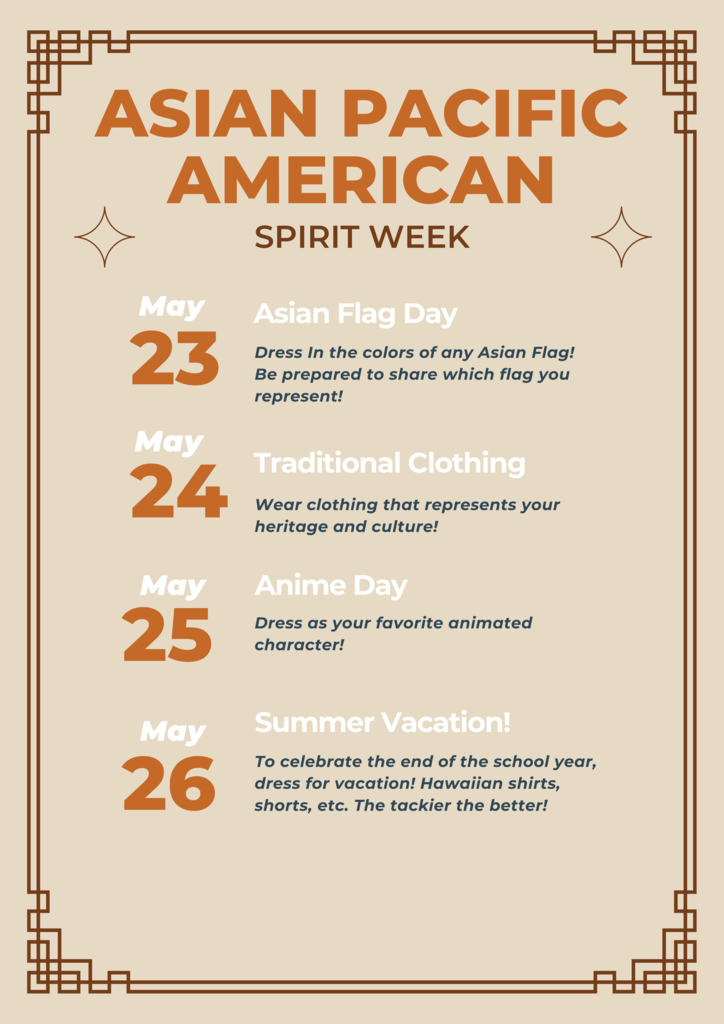 Reminder! The final PTO meeting of the year is TONIGHT at 6:00 PM at SLLIS! Come help plan events for next year!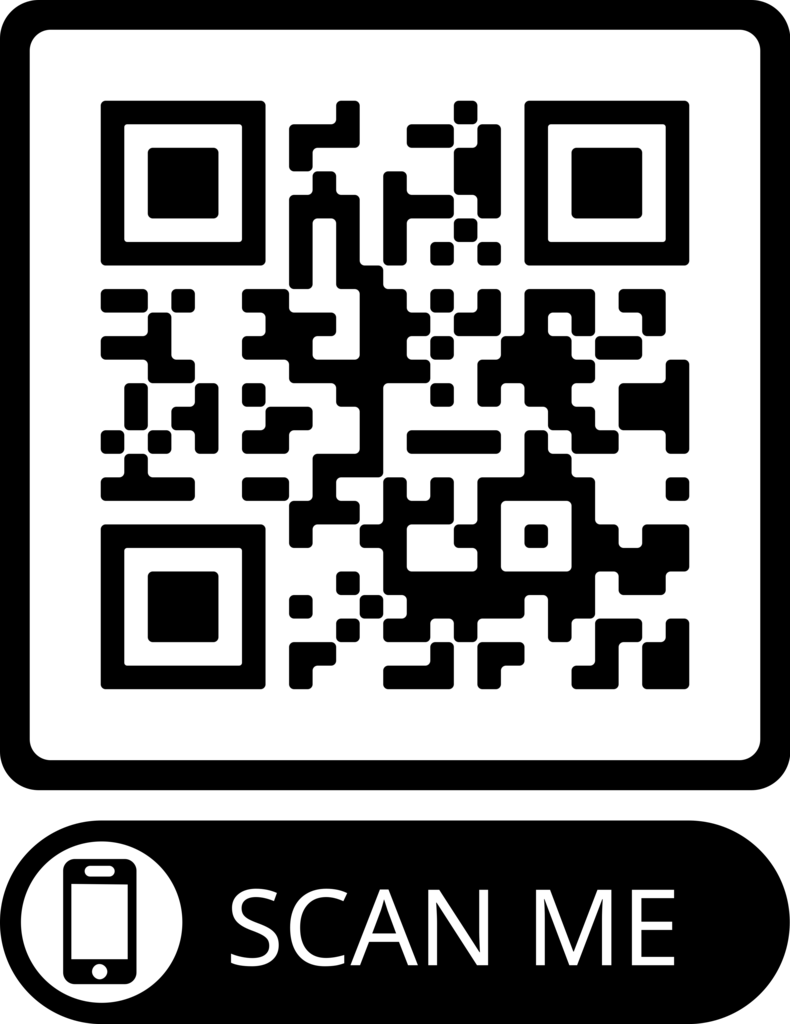 Final PTO Meeting of the year, Thursday May 12th at 6:00pm at SLLIS The PTO is looking for new officers for 2022-23! Help lead the effort to support the students, staff, and teachers at SLLIS in their mission to educate and support our children!
Come join SLLIS at Cinco de Mayo festival on Cherokee Street! We're in front of Bridge Bread!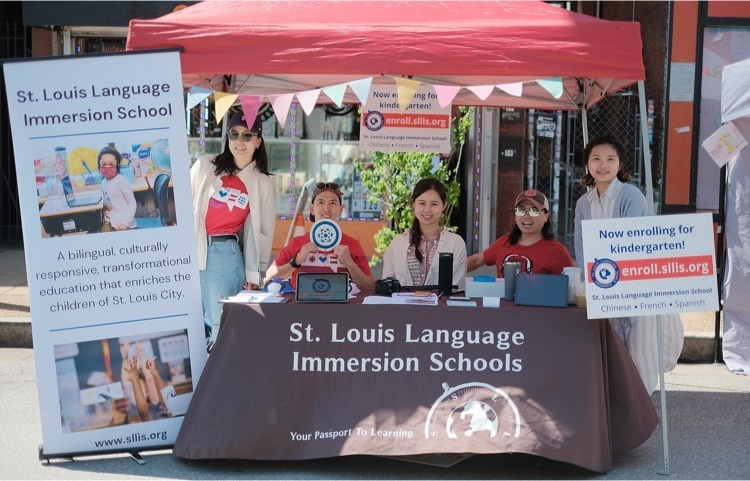 Kindergarten and 8th grade families: Check your email inbox now for invitations to your student's graduation ceremony! Tomorrow, you will receive paper tickets and parking passes in backpacks. If you did not receive the email and you have a graduating student, please email
kara.mank@sllis.org
.

YOU'RE INVITED TO MAKE A DIFFERENCE TODAY! Please GO NOW to SLLIS.org or to givestlday.org and enter St. Louis Language Immersion School.


Please help us get a strong start with an early gift NOW to the SLLIS Shining Star Campaign! Go to SLLIS.org or to givestlday.org and enter St. Louis Language Immersion School.

Bus 8184 has now picked up students and are on route to bus stops.

Bus 8184 riders are still waiting for the bus to arrive at SLLIS. We will update you soon.

We want to remind the community that the LAST DAY OF SCHOOL for all students will be Thursday, May 26. We will also be in school on May 13 instead of closing for Professional Development. Questions? Email
info@sllis.org
!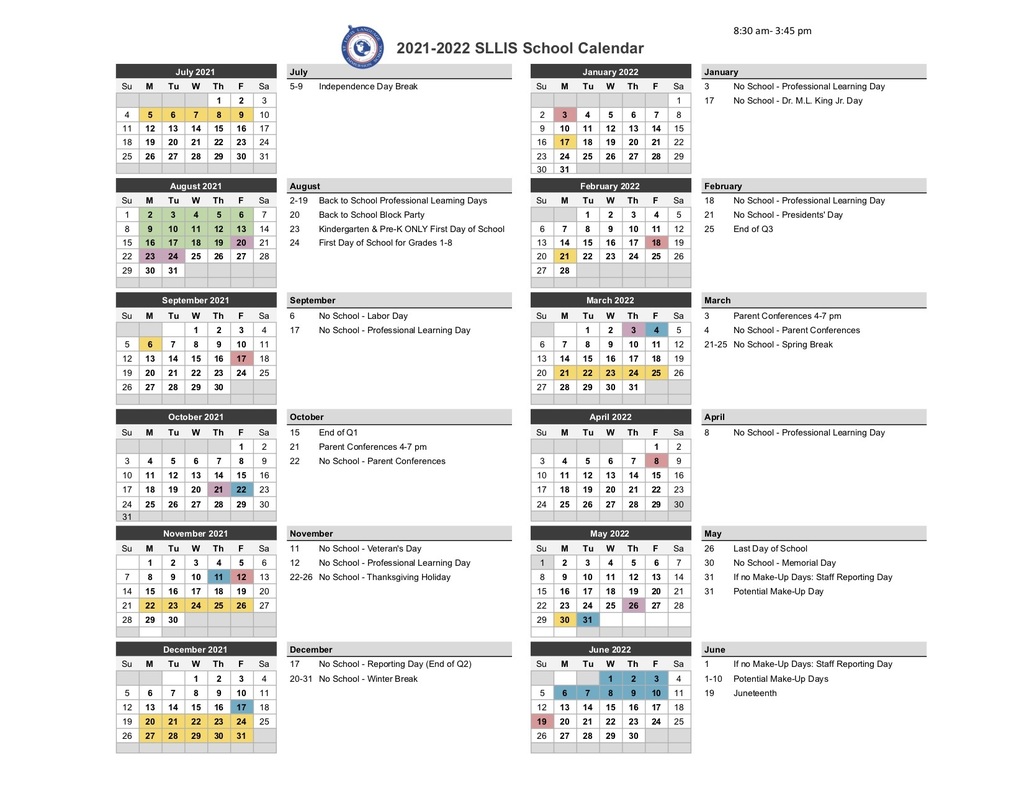 Beyond School is still accepting applications for Summer Academy '22. The program is entirely free, but there is a mandatory orientation where the Beyond School team will assist in completing required paperwork. The dates you can choose from for orientation are May 14 and May 21. There is limited room in the program and it is a first come, first serve basis. If you are interested in enrolling your student, please email Peter Gioia, the Beyond School Coordinator, at
peter.gioia@missionstl.org
.

30 of SLLIS 4th grade guitar students from the different language programs will be participating in the All Metro Guitar Concert - over 100 students will be on stage from around STL. They will be playing 4 different pieces. Join us for music and community!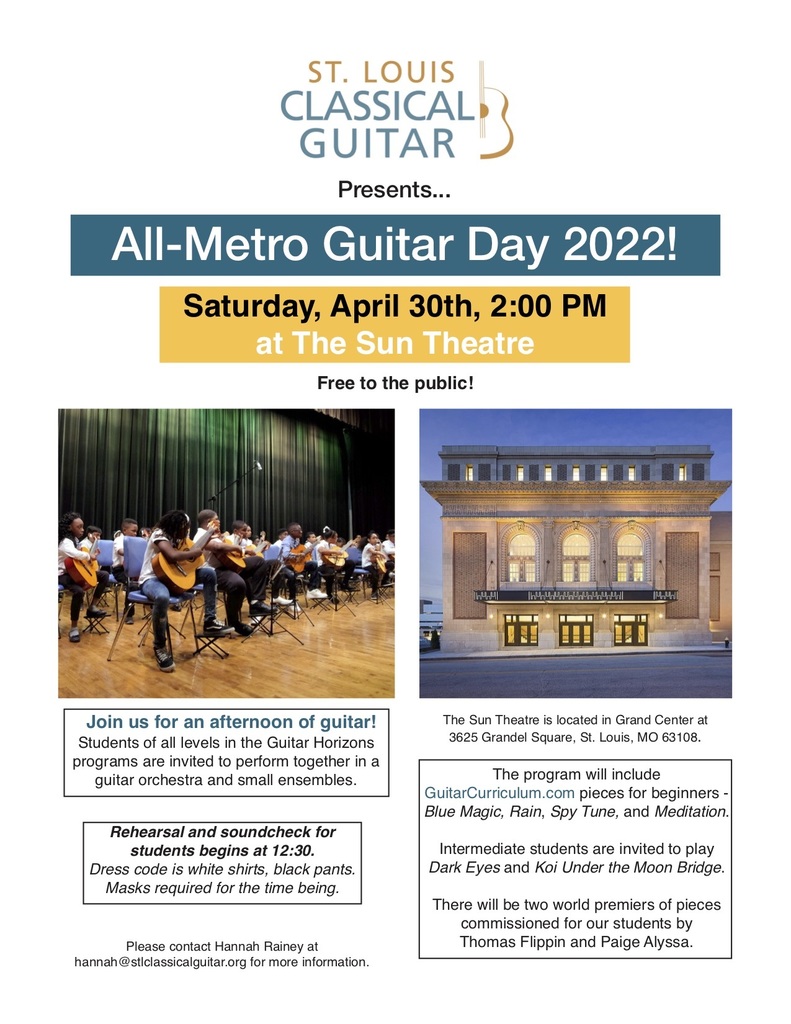 Don't forget to sign up for our Campus Vision Sessions on May 4 and May 11 at SLLIS! We ask that anyone who can participate commit to BOTH sessions. Please see the attached invitation, RSVP using this form (TINYURL.COM/SLLISCAMPUS), and reach out if you have any questions!