Board Meeting Information
Current Board of Directors: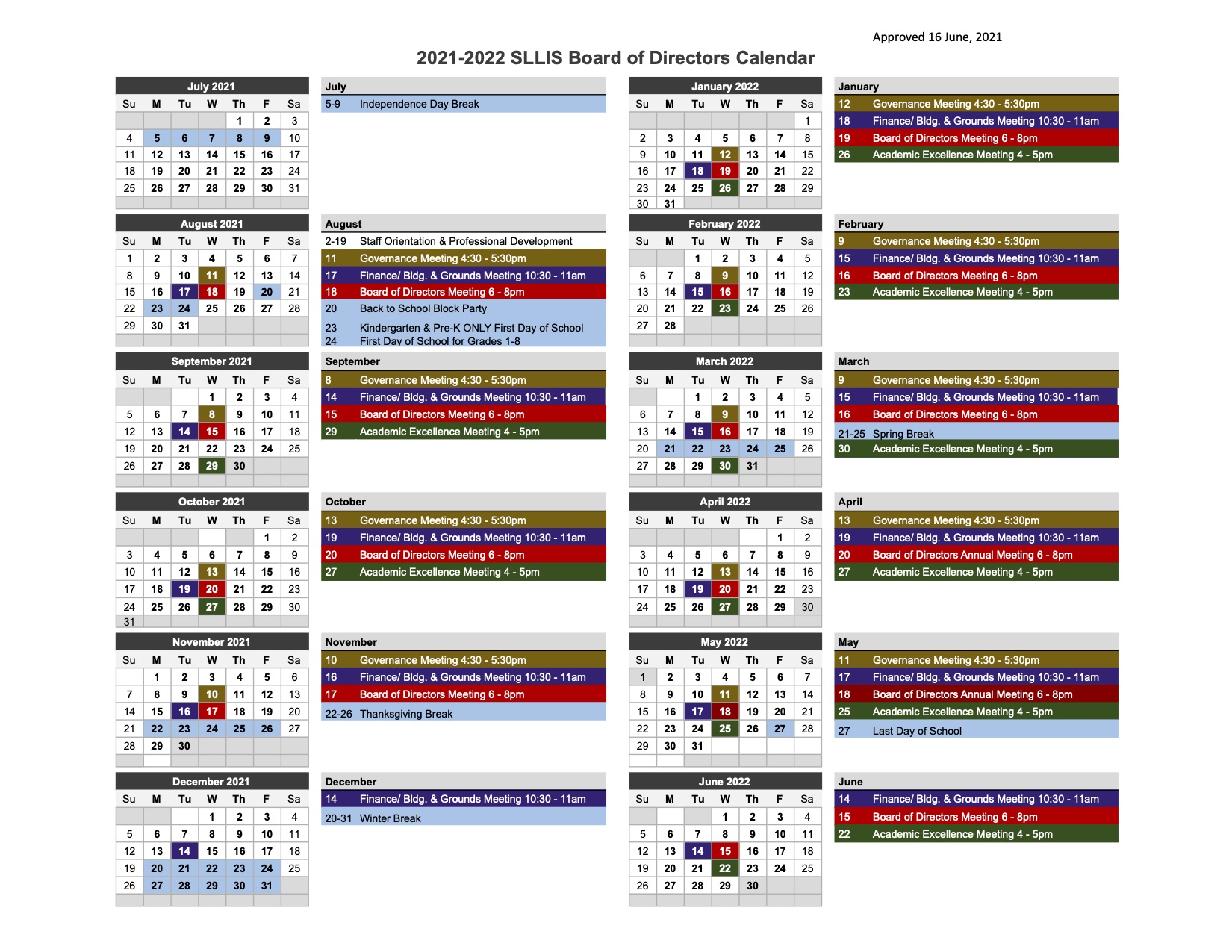 SLLIS SEPTEMBER 15, 2021
Message from the Board Chair, Judy Fisher
I can remember in college, sitting in a seminar room listening to my favorite professor tell the class how to be a good teacher. I was more than surprised when he stated, "You will be overwhelmed your first few years. My advice? Cookbook it." He further explained that cook booking it meant to read the instructional guides—like a manual for putting together Ikea furniture-- from the text you are using and do exactly what is suggested.
I felt he was comparing teaching to learning how to cook. It starts by knowing what you want to make. You see a picture—a German chocolate cake—and want to create it. To understand the basics of the recipe, you need to follow it precisely as it is laid out. But over time, the novice learns to cook from memory, to add ingredients, to substitute ingredients, to change amounts or methods.
What happens with teachers who seek to move beyond cook booking? When they ask themselves, "What constitutes good teaching?"
The use of essential questions promotes powerful learning. Grant Wiggins and Jay McTighe argue that a good question stops you in your tracks. It promotes deep thinking and often leads to considering even more questions. And, an essential question requires research and evidence to justify answers. As learning deepens, connections are made between real life experiences and the big idea of the question.
Take these questions:
How do we know what we know?

How do personal experiences shape our view of others?

How does conflict lead to change?

How does the media shape our view of the world and ourselves?

What distinguishes a good read from great literature?

What criteria determines the quality of evidence?
I believe that good teaching is first stimulated by a passionate teacher. Meghan Hill, our Superintendent, uses the term growth mindset (from the book Mindset by Carol Dweck) -- one who loves learning and is stimulated by learning – to describe this same drive. But the salt of the teaching, the seasoning, is the use of questions – to ask why, to probe, to follow the trail of thinking where ever it leads.
What's in your toolbox?