EDIT MAIN
Our Leadership Team
Superintendent:Lilith Werner, PhD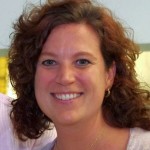 Dr. Werner has over twenty years of experience in teaching, local school and Central Office administration, and international banking. She worked in urban elementary and high schools in Chicago and succeeded in developing innovative and sustainable programs that directly increased student achievement.
Dr. Werner's dedication to literacy, STEM, and visual/performing arts programs, as well as her commitment to professional development for teachers and administrators, are just some of the qualities she brings to her position of leadership at SLLIS. She holds a Master's degree in Teaching and Learning from DePaul University, and a Master's Degree in Administration and Supervision and PhD in Cultural and Educational Policy with a specialization in comparative and international education from Loyola University Chicago. Fluent in Spanish, she has lived abroad in several countries and traveled extensively.
---
Chief Operating Officer: Dr. Arlene Galve Salgado
Dr. Galve's educational experience spans more than eighteen years in a variety of educational and social service settings. She previously served in a variety of administrative roles in Mexico as COO, Assistant Superintendent of Human Resources, and Vice President. Dr. Galve strongly believes that all children have the right to an education and that all of them are capable of learning. She has worked with diverse populations and respects and embraces cultural differences.
Dr. Galve earned her Ed.D. in Educational Administration from Lindenwood University, a Masters of Arts in Teaching from Columbia College in Columbia Missouri and a Bachelor in Science with a major in Psychology from the National Autonomous University of Mexico (UNAM). In addition, she earned Special Certification in Family Counseling from the University of Pedregal and Special Certification in Health Care Administration and Public Administration from UNAM.
---
Director of Diverse Learners and Federal Programs: Katie Uldall-Welch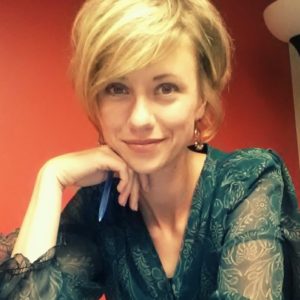 Ms. Uldall-Welch's experience in special education extends over twelve years, during which she has held positions as a paraprofessional, speech-language pathologist, special education compliance consultant, and administrator. Her varied experiences in education, from extremely rural to very urban settings, make her a strong, adaptable leader with heightened awareness of the many pieces that must come together to create a successful program for diverse learners. Ms. Uldall-Welch is passionate about equity and social justice in education, with an unwavering belief that every child has the right to a quality education.
Ms. Uldall-Welch earned a Master's of Science in Speech Language Pathology from Fontbonne University, and she graduated Magna Cum Laude from Truman State University with a Bachelor's degree in Communication Disorders. In addition, she has a Master's in Special Education Administration from Lindenwood University, and is a certified special education administrator in the state of Missouri.
---
Talent Director: Linda Hayes Holliday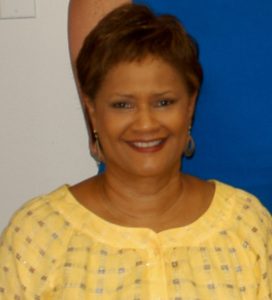 Linda Hayes Holliday is a results-oriented problem solver with 18 years of successful human resource management and administrative experience. Ms. Holliday is energized by challenge and her passion is supporting school administrative teams and employees through fast-moving change and growth.
Prior to coming to SLLIS, Ms. Holliday provided consultative services and mentored new leaders in several metropolitan area school districts after retiring from Webster Groves School District where she held the title Assistant Superintendent for Human Resources. Other professional experience include serving as special education director, area coordinator, and special education teacher.
Ms. Holliday holds a Special Education Master of Arts degree from The University of Michigan and a Bachelor of Arts degree from Western College for Women.
Ms. Holliday's advocacy for children and families in need was recognized by Epworth Children's Center which awarded her the Community Partner Award. She is also a board member for the National Council on Alcoholism and Drug Abuse (NCADA).
---
Director of Development: Dr. Lydia Chen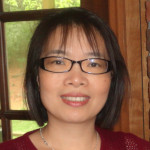 Dr. Chen is an accomplished educator and scholar with degrees from universities in Taiwan and the University of Missouri, Columbia. She has taught preschool through university students, teaching English in Taiwan and Chinese in the Midwest. Dr. Chen has extensive experience in direct instruction, research, parent training and professional development for educators. She is a skilled practitioner and administrator who embraces language immersion and International Baccalaureate frameworks and embodies the SLLIS commitment to position all children for success in local and global economies through holistic, intellectually-inspiring language immersion programs.
---
Lower School (K-3) Principal: Meghan Hill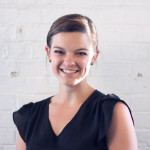 Teaching first, third and fourth grades at TFS, Ms. Hill has been a member of the SLLIS family since 2011. She spend one year as the PYP Coordinator for The Spanish School, and she stepped into her role as Interim Head of School at the beginning of the 2016-2017 school year.
A former corps member of Teach for America, Ms. Hill is a dedicated educator with a passion for literacy. Ms. Hill holds a Master's degree in French from Washington University in St. Louis, and she is a certified teacher in the areas of elementary education, Spanish, and French. Ms. Hill completed her Master's in Educational Leadership at Saint Louis University and her administrator certificate in the spring of 2016.
---
Upper School (4-8) Principal: Rob Biesendorfer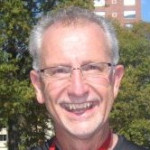 Mr. Biesendorfer is a passionate educator and administrator, and was a former Seventh Grade Lead Teacher/School Math Coordinator at SLLIS. He has wide ranging experience in Missouri, Illinois, and California. Mr. Biesendorfer served as the International Student Coordinator for Lutheran High School North, served on the Southern California Educational Cabinet, and was previously selected as Emerson Electric Teacher of the Year.
In 2000, Mr. Biesendorfer started a K – 8 school, and in the short time they've been in existence they have earned the National Blue Ribbon Award.
---
Papin Campus Assistant Principal: Maribel Martínez
Ms. Martínez is a caring and dedicated leader who has developed strong relationships with her students. She believes in all students and their capacity to succeed. Being a founder of The Spanish School, she has acquired lots of experience at SLLIS. She has eight years of experience in education. While at SLLIS, she served as a kindergarten teacher, a third grade teacher, TSS PYP Coordinator, and also as Assistant Head of the Spanish School position from 2011 to 2014.
Maribel graduated Magna Cum Laude from the Inter American University of Arecibo, Puerto Rico with a Bachelor's degree in Secondary Education and Spanish. She is certified in Early Childhood Education: B-3 and in Spanish K-12 in both Missouri and Florida. Maribel is currently working on her Master's Degree in Human Resources. She has been developing a written International Baccalaureate Primary Years Programme curriculum for our school embedding the Common Core State Standards in the key trans-disciplinary concepts of the IB PYP framework.
---
Marine Campus Assistant Principal: Sebastien Babolat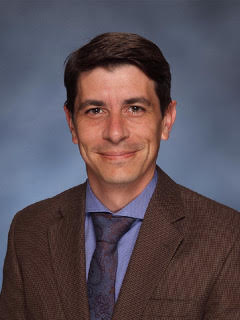 Mr. Sebastien Babolat changed careers and became a teacher after coming to the U.S. Before enrolling in a teacher education program, he expressed his passion for educational technology tools by creating a language podcast. He has experience teaching students from pre-kindergarten to the college level. Mr. Babolat taught in local school districts as well as SLLIS. During the 2016-2017 school year, he was the Dean of School Culture and Academics for The French School.
Mr. Babolat graduated from Fontbonne University in 2011 with a B.S. in Elementary and Special Education. He holds dual masters degrees from St. Louis University (an MBA and a Master's in Educational Leadership) earned in the Spring of 2016. He is certified to teach Elementary Education, French, Special Education and also has a Missouri school administration certificate
---
Registrar: Emily Bush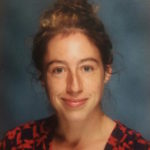 Ms. Bush first joined the SLLIS team in 2011 as a teacher at The French School. After receiving her undergraduate degree from Smith College in French Language and Literature, and studying feminism at the Graduate Institute of Geneva, Emily now dedicates her time to empowering women and girls' financial and emotional success locally and globally. Emily actively explores cultures other than her own, and received the Rousseau Award for Cultural Integration in 2010 in conjunction with her work in the archives department of the International Labor Organization. Emily's disaster relief work in the Philippines, and service as an English Teacher in the Peace Corps in West Africa, led Emily to return to the states and rejoin St. Louis Language Immersion in the capacity of Registrar. Ms. Bush is proud and honored to be a part of the inclusive SLLIS community, which empowers St. Louis students to become the thoughtful, cosmopolitan leaders of tomorrow.